Over the weekend thousands of food lovers descended on Edinburgh's Inverleith Park to indulge the glutton within. The sun was out, there was a giant red Pimms Teapot and there was more chutney than you could shake a stick at. This was the Foodies Festival 10th Anniversary.
Overview
The organisers of the Foodies Festival certainly know how to spoil a blogger. They kindly offered me free tickets to attend including an additional 3 pairs of tickets so I could run a competition on my Blog. The lucky winners were announced on The Weegie Kitchen Facebook page on 27th July. Click here to find out more.
I attended the festival on the Sunday, which ran from 10am until 7pm. It took about 25 mins to wander around and scope out what was available before getting down to the serious business of sampling, eating, shopping and boozing.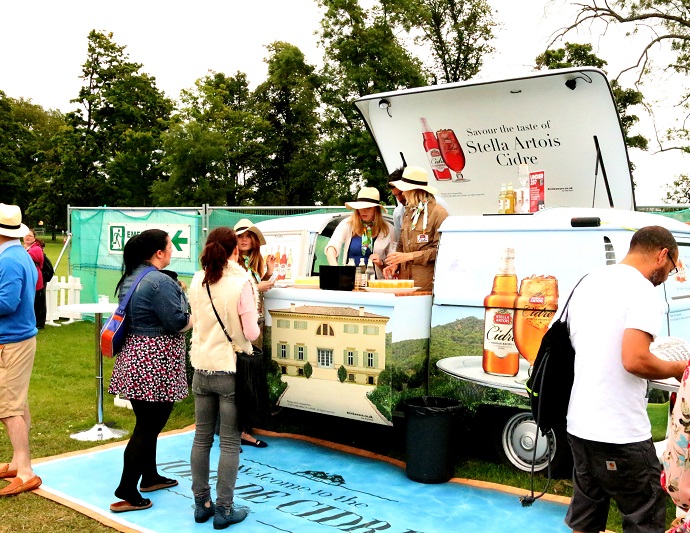 The majority of producers were friendly, full of banter and would happily share information about their products and encourage us all to try free samples. What I particularly appreciated is there was no pressure to purchase anything even if you sampled the produce.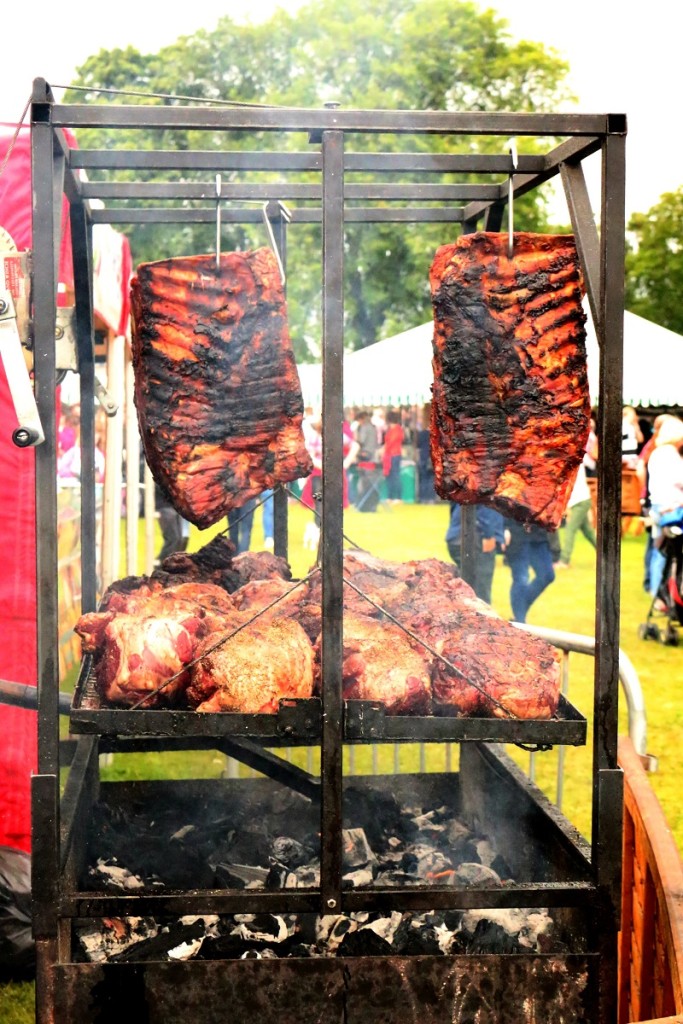 There was a wide range of produce on sale from fudge, macaroons and cupcakes to oysters, chutneys and seaweed seasoning and most of it was listed as 'award winning' or artisan. I came away with a new found love of oysters, a selection of fudge and whenever I get around to buying a house, I'm determined to have a giant teapot shaped cocktail bar in my garden.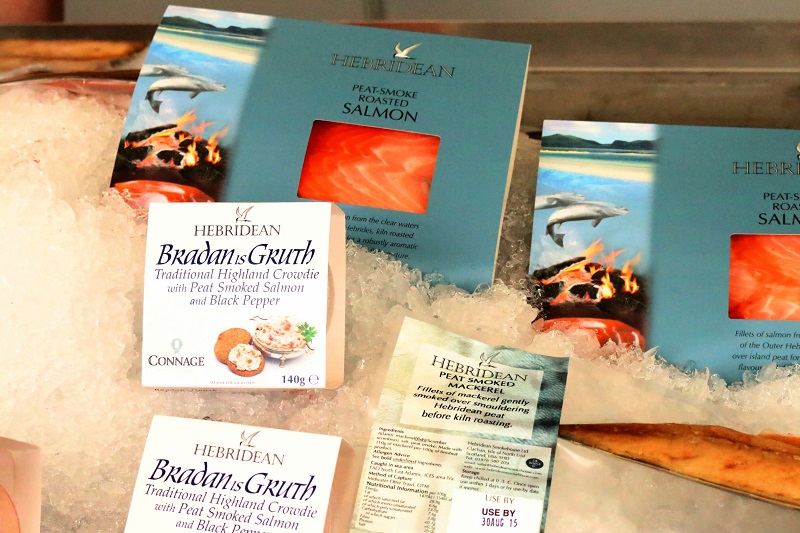 I spent about 2-3 hours at the festival, which was plenty of time to get around the whole arena at a relaxed pace, but you could easily have spent most of the afternoon there and if your bank account is accommodating, enjoy lunch and dinner too.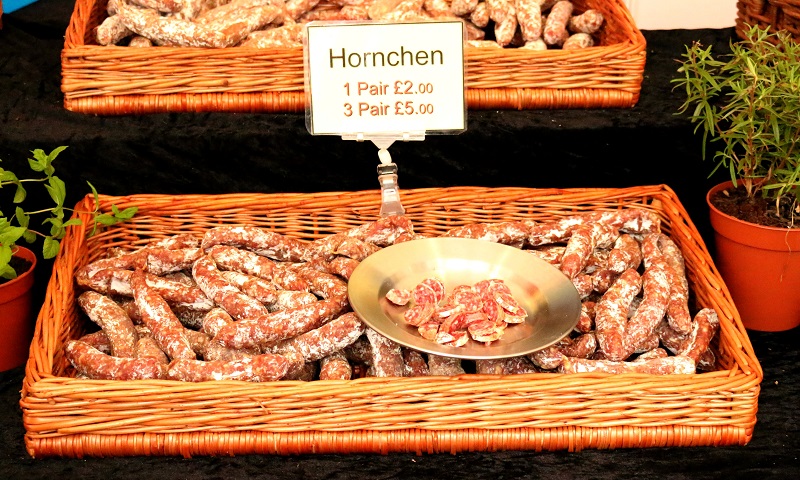 Inverleith Park is a beautiful public park North of Edinburgh city. There was plenty of free parking (it was a Sunday though) relatively close by and it seemed easy to get to if you live in Edinburgh.
For those of you coming from outside the city, and wanting to use public transport (it would be a shame to miss out on all the boozing opportunities) I suspect you might need a train then a bus which seems like a lot of effort if you are only visiting the city for this event. However, considering the Foodies Festival is normally held during the Edinburgh Festival Fringe you could make a day of it, see some shows and enjoy some food.
Alternatively maybe they could hold it in the Weeg next year *hint hint*
Highlights
I was drawn in by the cute packaging (twine man, I'm a sucker for twine) and the perfect sizes of fudge on sale at The Wonky Kitchen. Now don't get me wrong, I love my big slabs of Ochil Fudge Pantry (and they will always remain my firm favourite) but Wonky Kitchen is a close contender. I cant recommend the Baileys & White Chocolate fudge enough and their fruity flavours are inspired (passion fruit fudge anyone?). If you're getting married and looking for favours, check these guys out.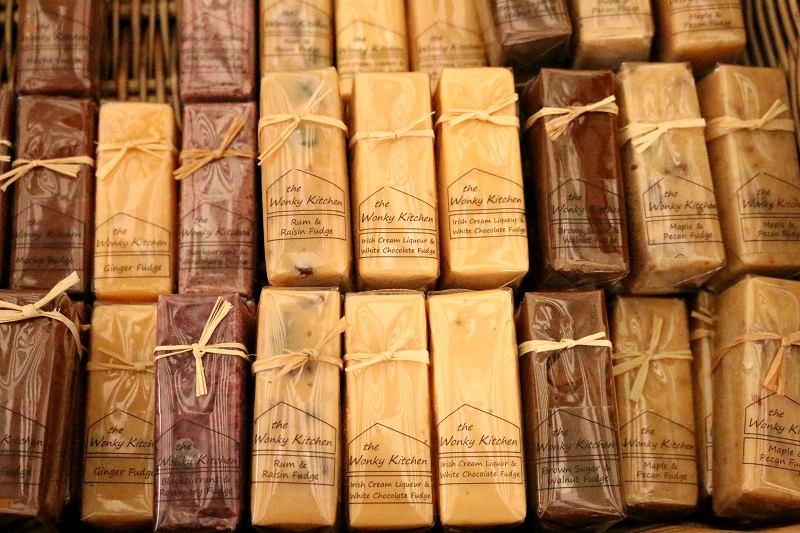 I'm an utter convert to oysters now thanks to Caledonian Oysters. These were on sale for £1.50 an oyster (very reasonable if you ask me), all shucked and ready to go with a selection of toppings: Lemon, vinegary red onion or hot sauce. I've never tried an oyster before, and like most people, as keen as I am I do find them a little intimidating.
The Caley Oyster crew recommended a few chews and encouraged me to have a go. I bloody loved it. The Oyster was very fresh and tasted of the sea in juicy briney way.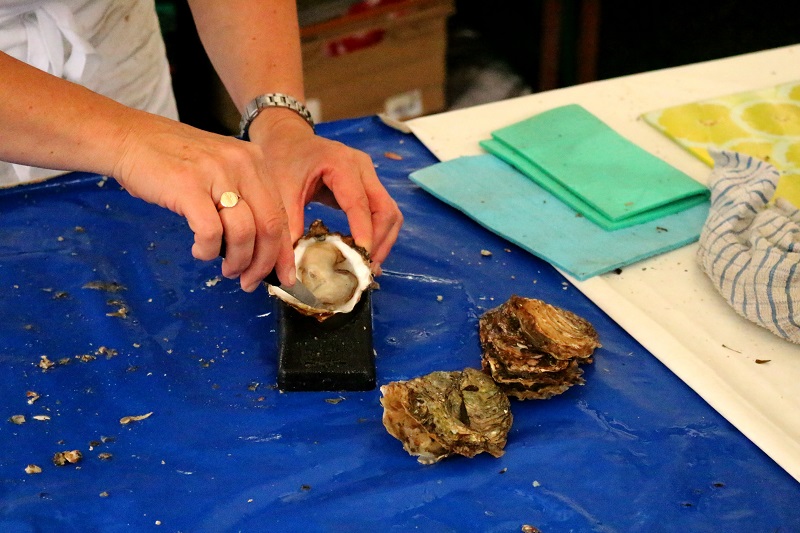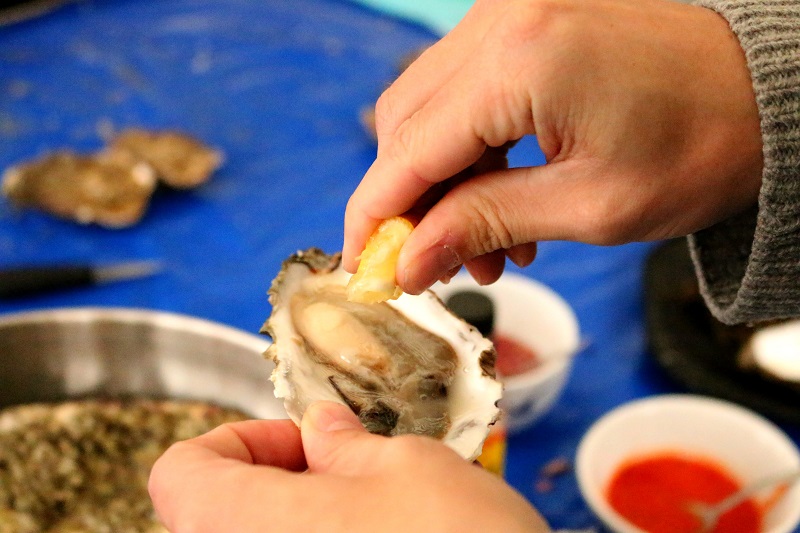 It goes without saying that no British summertime outdoors event, regardless of the weather, is complete without Pimms.
Us Brits love this stuff. It's not because its an incredible drink (its good but it isn't earth shattering) it's because its (a) British and (b) served only during summer and normally outside. So even if it's not sunny, if you drink Pimms out of doors in a plastic cup you FEEL like its summer. Considering how temperamental the British summertime is, we'll accept anything which makes us feel summery.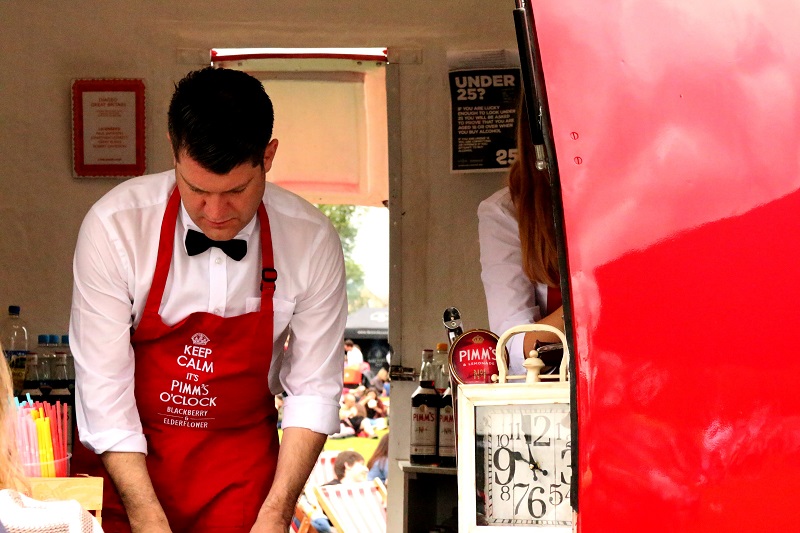 Smack bang in the middle of the Foodies Festival arena was a giant red Pimms teapot which sold ONLY Pimms cocktails by a man in bowtie wearing an apron saying Keep Calm It's Pimm's O'Clock. There was also striped Pimms deckchairs to sit on.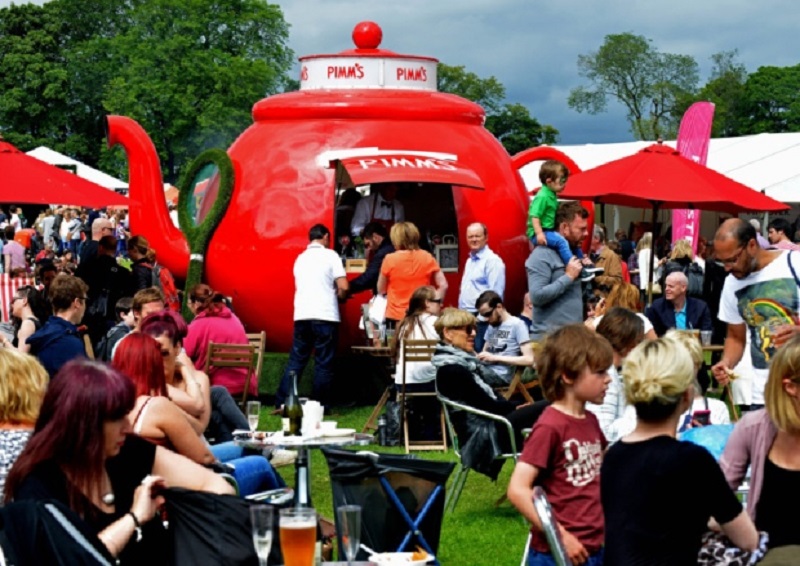 Negatives
Cash machines with charges 
While there where several cash machines dotted around the festival (something which was advertised on the website) I was genuinely annoyed to discover they charged £2.95 to withdraw cash. I was told because not all of the festivals had cash machines which charged, the organisers did not advertise this possibility on their website.
Yeah £2.95 isn't a big issue for 1 transaction but we all know how galling it is to be charged for withdrawing your own money. Not to mention, if you need to withdraw money several times throughout the day, these charges could begin to rack up.
I believe the organisers should at the very least, make customers aware on their website, that cash machines MAY charge to withdraw money. This at least gives us the opportunity to bring cash with us.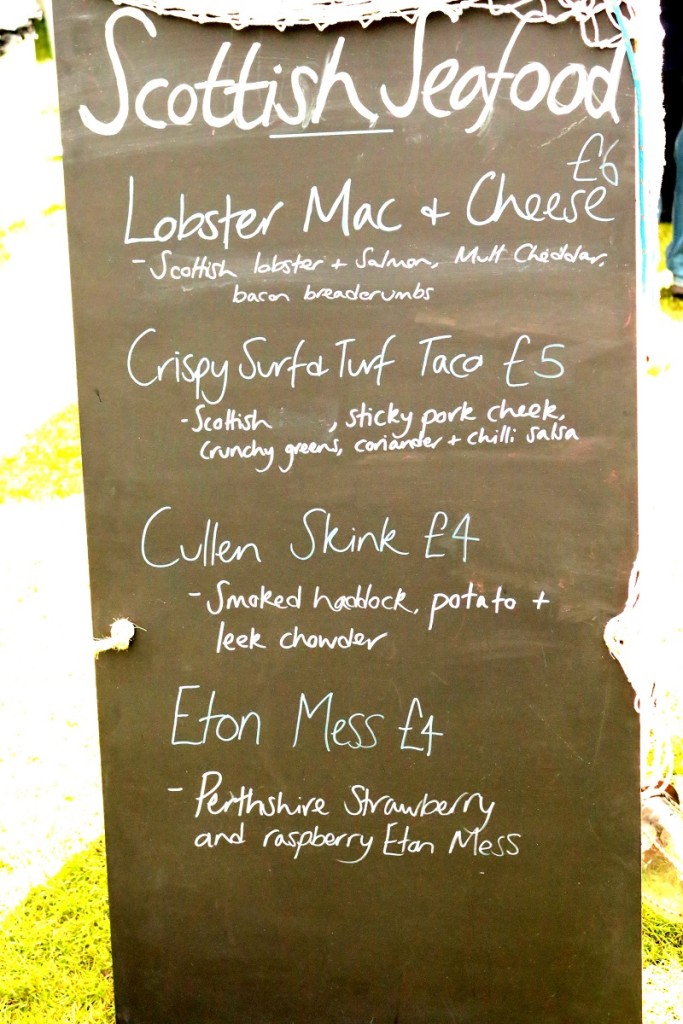 Even with a free ticket its not a cheap day. Most alcoholic drinks are priced between £5 – £7 and food was approximately £4.50 – £8.50 so you can easily spend £25 just on lunch for 2 people. Compared to a restaurant, yeah this is fine, but imagine if you are visiting as a family. With jars of chutney or salted caramel sauce costing around £5, throw in the odd brownie here and hunk of cheddar there, including lunch, you could find yourself spending upwards of £60 very easily.
For some people, this isn't a problem, and I don't raise this issue to encourage organisers or producers to drop their prices. We are getting what we pay for at the end of the day, luxury produce which comes at a price, and I support this fully.
However, for many others (students, single parents, families on low income, pensioners) this is something to bear in mind. However, and I say this as a student on a limited income, it is an event worth putting the money aside for.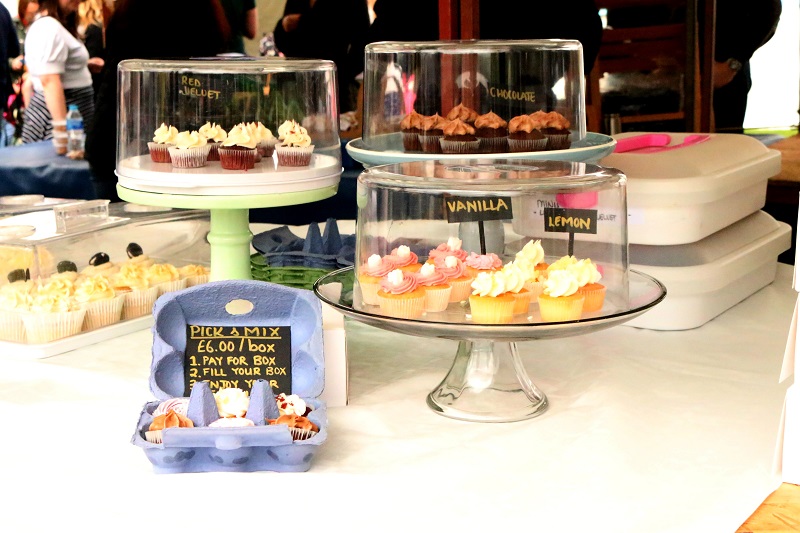 Tips
Comfy shoes – bear in mind you are in a field and if the weather is worse for wear you might appreciate shoes you don't mind getting grass stains or mud on. On a sunny day, if you really must, wedges would be ok. Just don't be that girl teetering about in a pair of heels
A Bag – for all your purchases, fliers, bottle of water & for weather contingency clothing (brolly, hat, suncream etc). I opted for a large canvas shopper bag with long straps that I could sling over my shoulder, leaving both hands free
Cash – and

lots

of it. There are cash machines in the festival but they charge £2.95 per withdrawal. Plan ahead and bring some with you, I didn't see anyone who accepted card payments
Arrival Time – I suggest arriving before midday. That way you will miss most of the crowds and not have to worry about producers selling out, and you can work up a hunger in time for lunch
Hungry – Arrive very hungry. In fact, skip breakfast if you can. There is so much lovely food that it's almost heartbreaking to only select 1 or 2 options for lunch. If you visit with a group of people you could all buy some food, spread it out on a picnic blanket and share it tapas style
Picnic blanket or Folding chairs – There is lots of seating (and of course, there is the grass) but there is nothing to stop you bringing chairs or a blanket and set up camp for the afternoon in the spot you want.
You can see more pictures from The Foodies Festival on my Facebook page here.
Did you go to the Foodies Festival? What were your highlights? Would you go again next year? Did you miss out this year and fancy it next year? Let me know your thoughts!