Take a sneak peek inside my weegie kitchen with the continued A-Z of my favourite ingredients or see my previous Almonds to Fresh Pasta post.
G = Ginger
I wouldn't say I use Ginger a lot in my cooking & baking but I do miss it when I've run out. For that reason alone I class it as an essential. The forms I tend to use are: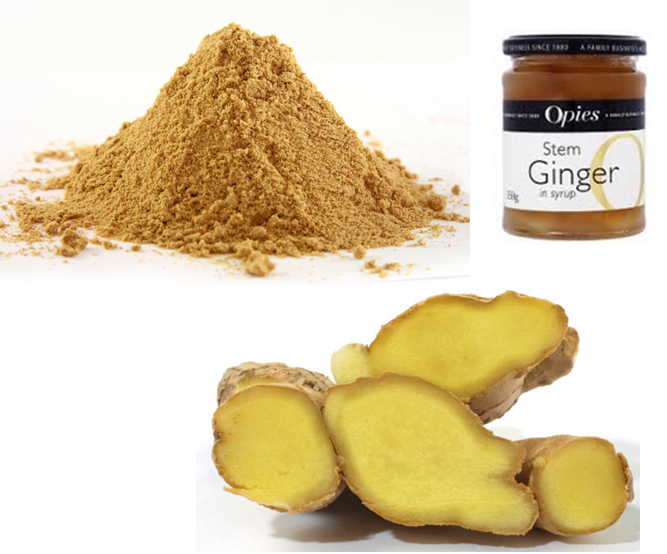 Ground Ginger

– Can be found in the spice aisle in little jars, although if you are going to be using it a lot, buy it in bulk from the world food aisles. Ground ginger is a necessary ingredient for gingerbread, gingerbread men & most Christmas baking. I like to add a generous pinch to pancakes, steamed puddings & biscuits to give them a little kick.
Root Ginger

– Possibly the most commonly used form of ginger. Find it in the vegetable aisle & break off a piece the size you need. You need to peel it before using, which you can do with a sharp knife or, if its very fresh, the side of a teaspoon. How you prepare root ginger depends on the cuisine you are working with. For example most Asian recipes suggest slicing it into long thin batons whereas Indian cooking calls for ginger to be finely chopped. I prefer to mince the ginger (i.e. grate it) since it gives you a pulpy consistency which disperses better in cooking.
Stem Ginger

– In my eyes the best form of ginger. Stem ginger is essentially root ginger preserved in a sugar syrup. It has a hotter flavour, although not to be confused with chilli hot, which is counterbalanced by the sticky sweet syrup. If you finely chop the stem ginger bulbs you can add it to pretty much anything you would add ground ginger to. I particularly like it in Sticky Toffee Pudding. Finding those little sweet chewy shards of ginger throughout the pudding makes it that more delicious. You can also drizzle some of the sugar syrup into your baking or if you have a jar of syrup left over, pour it over vanilla ice cream for a Middle East meets West pudding.
H = HP Sauce
How do you explain the ubiquitous-ness of HP sauce to anyone outside the UK? In terms of flavour HP sauce has a tangy vinegary taste to it. Somewhere between malt vinegar & Tamarind. If you've never had it before it may sound strange but it is part of the very fabric of our nation.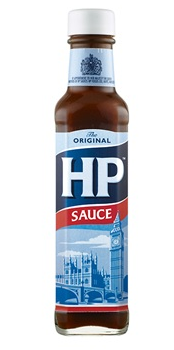 When it comes to breakfast time in the UK I reckon the nation is divided into 2 camps: Tomato Sauce (Ketchup) & Brown Sauce (HP). I am firmly in the latter group and simply cannot fathom a fry up, a pork pie or french toast without HP sauce. That's not to say its virtue only lies as a condiment. Try adding a tablespoon-full of the stuff to a beef stew, chilli or a shepherds pie. Even better, balance it out with equal quantities of Ketchup. Just don't fall foul of the nostalgic glass bottles. Squeezy is always best.
I = Icing
No repertoire, baking kitchen or quite frankly childhood is complete without an easy throw together butter-cream icing. I don't deny the ease & merits of water icing (i.e. icing sugar & water), I practically grew up eating that out of a bowl when my Mum wasn't looking. However butter-cream icing is the definitive cherry on top.
Once you have the perfect butter-cream icing you can add it to a whole myriad of cakes & cupcakes which, lets be frank, really don't even need to be that great. We all know the icing is the star of the show. It can be used to hide sunken cakes, level off lopsided cakes and if you are making a variety of weird & wonderful cakes for your kids birthday cakes, butter-cream icing becomes your smokescreen to hide the construction underneath.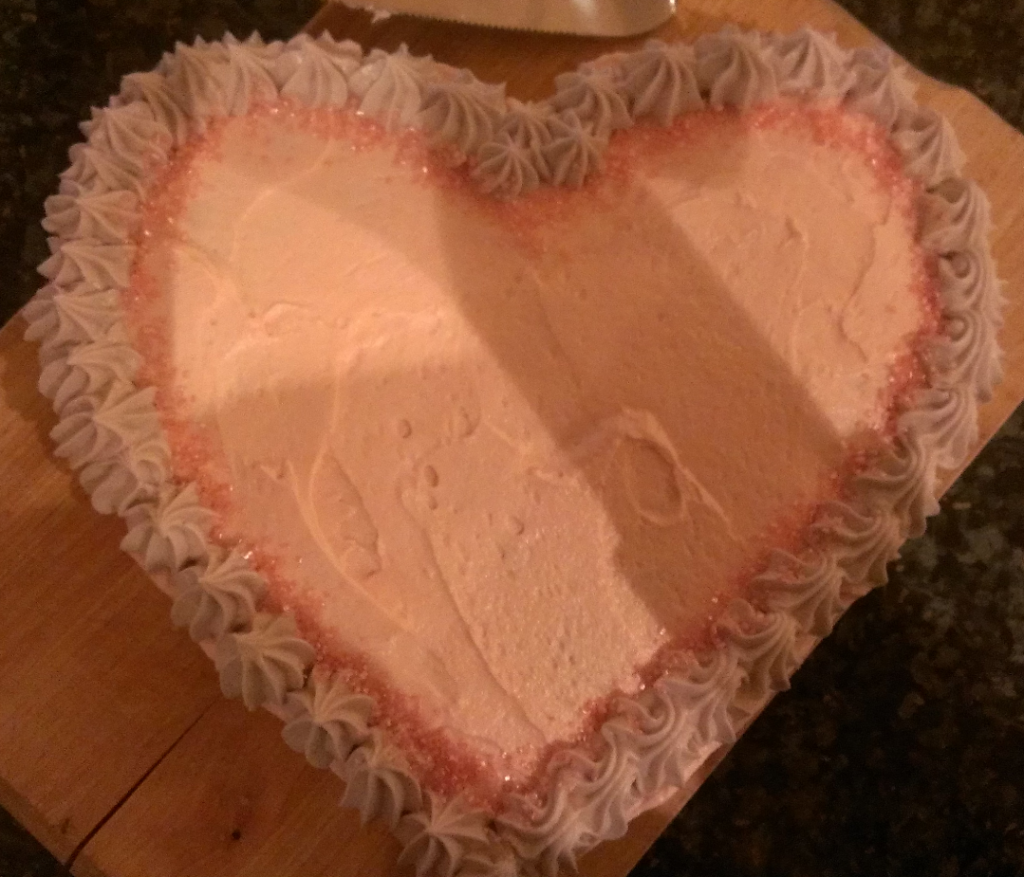 My fall-back recipe comes from the Hummingbird Bakery book. Buy it now. Everything I've ever made from it turned out fantastic 1st time round.
Beat 80g softened butter using a free-standing or electric whisk.
Add 250g sifted icing sugar. Beat until the butter & sugar start to come together into a pale lump.
Mix a dash of vanilla essence with 25ml milk.
With the machine on slow, slowly add the milk to the butter cream. When you've added all the milk turn the machine on high & beat for approx 5 mins until its soft, pale & fluffy.
All you gotta do now is slather it onto a cake or fill a piping bag with it & go to town with the colour possibilities.
J = Jus Rol Pastry
I relish in the ease that pre-prepared pastry offers me. Yeah home-made pastry does taste better, there's no doubt about that, but only when its made well. Until I became confident with baking I avoided making pastry at all costs. That's not to suggests its necessarily hard, as Gok Wan tells us, its all about the confidence. When it comes to cooking, if you are low on confidence you're running a fine line between success & failure.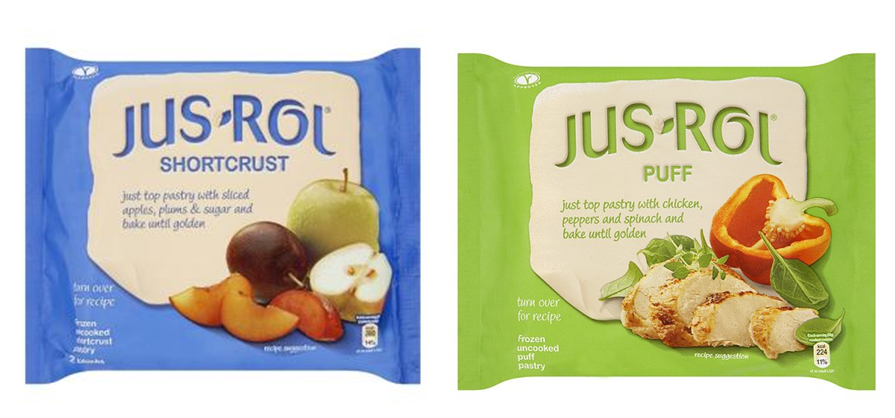 I buy the pastry in bulk from the freezer aisle & use them primarily for quick mid-week meals when I don't want to spend the evening cooking. The 500g block of shortcrust pastry is perfect for tart bases and the shortcrust pastry is useful for quick pie toppings. Save your home made pastry making for fancy sweet tarts at the weekend or your days off.
K = Kikkoman Soy Sauce
Sometimes you just gotta go with the experts when it comes to international ingredients. I'm sure there are plenty of nice variations of Soy Sauce out there but nothing beats Kikkoman. If this is what is served in Japanese restaurants then this is what I'll buy. I find it sweeter, lighter and much less salty than most other soy sauces.
I now buy Kikkoman in bulk from my local Asian supermarket where it comes in a 1 Litre bottle. This is perfect for cooking but maybe not as nice on the table. These little pourer bottles however can be refilled so invest in 1 of these to top up & have on the table.
L = Lemons & Limes
Lemons & limes in my kitchen are like onions in most other kitchens. They're a complete staple to the extent I panic when I've ran out. I really don't think I go a day without using them in some form or another: salad dressings, marinading fish, puddings or as a garnish to a well earned vodka & soda water at the end of the day.
I keep mine in the fridge although I don't think you're meant to. This does mean the limes can be a little reluctant to give up their juice. Although this can be remedied by rolling them on the counter with my hand a couple times before squeezing.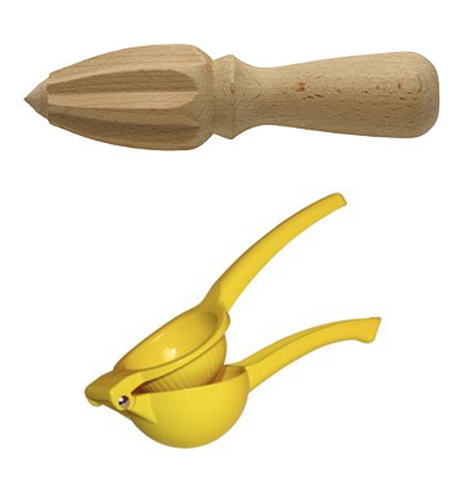 On the topic of squeezing, I used to swear by these cheap & cheerful wooden reamers, perfect for extracting all the juice & pulp from even the most resistant of limes. That was until I saw the bartender at All Bar One using one of these squuezer fellas. I almost ripped it out of his hands in amazement at how much MORE juice could be extracted from a lime.
I'll admit I do need to get out more.
To be continued….