I'm lucky enough to have 2 Irish pals in my life. Lets call them Irish Pal #1 and Irish Pal #2.
Now I don't like to resort to stereotypes when describing them but they do fit them so well. For example, they support and fully advocate a diet of spuds, they have accents which grow stronger when drunk and they have some cracking patter. 'Cop on', 'Are ye right' and 'feck' (always useful when children are around) to name a new.  I digress but you can see why a trip to Ireland was always going to be on the cards. So last weekend, myself and Austrian pal embarked on a 3 day tour of Northern Ireland to soak up the sights, the banter and the Fifteens with Irish Pal #2. We even had the sun on our side.
This is my Weegie Foodie Tour of N.I.
As soon as Austrian Pal & I arrived and bundled into the car we were presented with Cheese & Onion Tayto and a box of Fifteens. Quite frankly, no trip to N.Ireland is complete without them. Granted Tayto are just crisps and there is really (dare I say it) nothing special about them other than the fact they are ubiquitous in Ireland. Fifteens on the other hand are a joy to behold and as I quickly discovered, something Irish Pal #2 has been holding back from me for 2 years now.
Fifteens are: 15 crumbled digestive biscuits, 15 chopped glace cherries & 15 chopped marshmallows folded into a tin of condensed milk, shaped into a log or a cake tin and chilled in the fridge until set. After which it is rolled over desiccated coconut. Simple yet incredibly addictive. Think an even easier version of the Rocky Road (if you can imagine such a thing). Invest in a little slave labour & get the kids to make em. Just be prepared to see that 1st batch go like wildfire.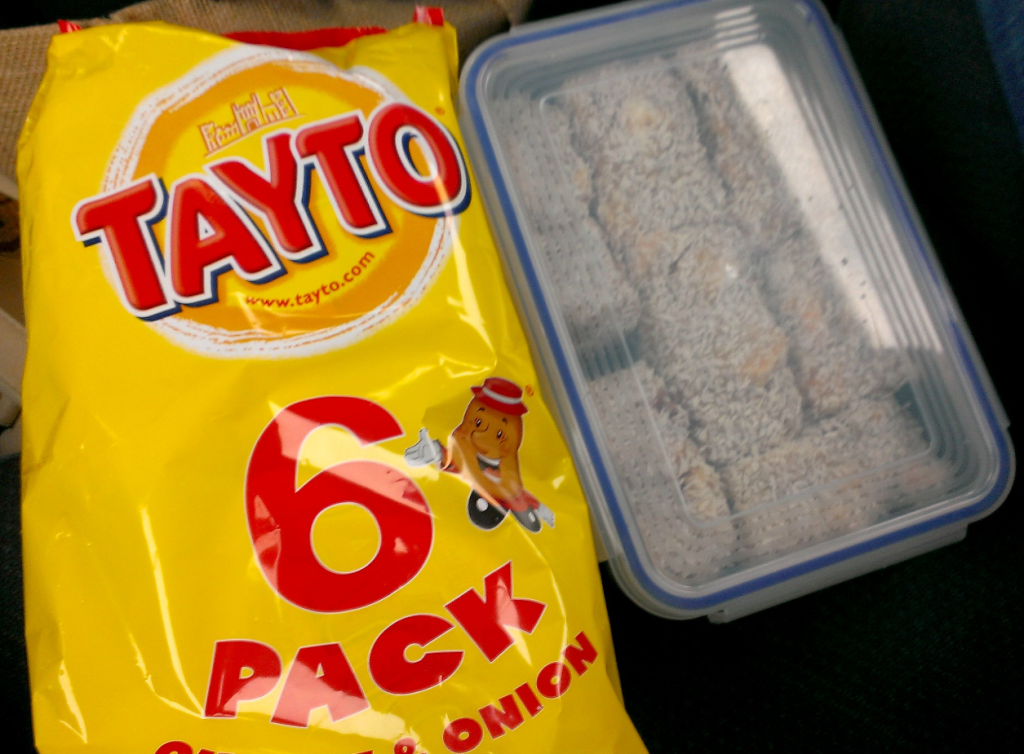 Speaking of wildfire, our next foodie stop was a picnic on Castlerock beach where Game of Thrones was filmed. Remember when Mellisandre burned the figures of the 7 gods in Season 2? Well we ate on that beach. How's THAT for a claim to fame? Irish Pal #2 prepared a feast fit for Stannis himself and provided the beers and accepted the role of designated driver. The sunshine even held out for us.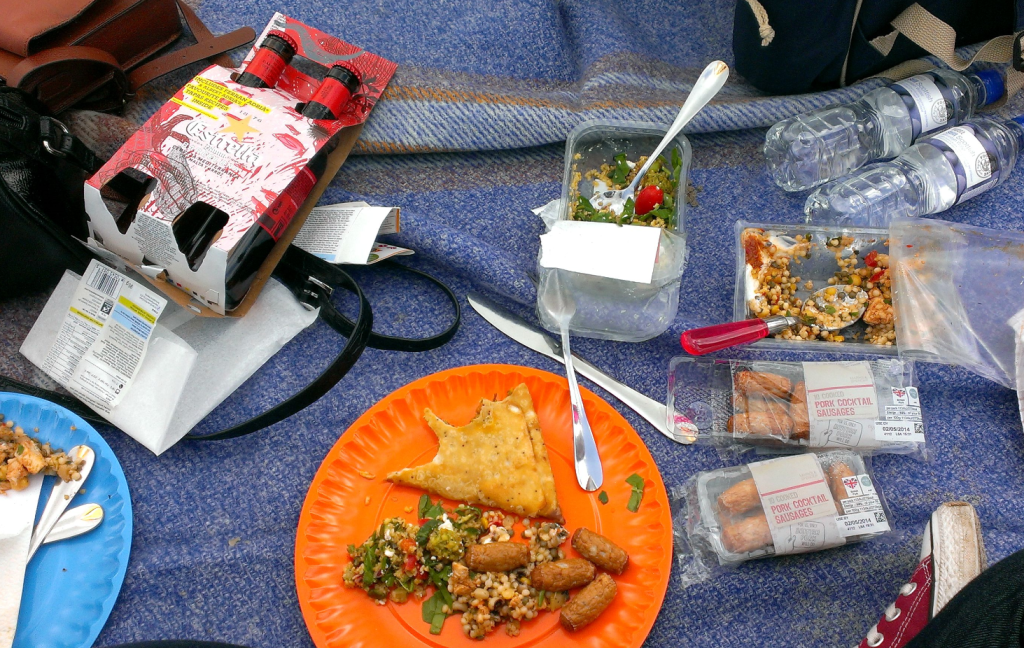 Mauds

Ice Cream in Port Stewart
Port Stewart is a posh coastal town in Northern Ireland. This means sailboats at the pier, immaculate pavements (no chewing gum stuck on these paving slabs, no sirree), fancy whitewashed homes with massive picture windows and balconys for middle aged couples to sit in their matching fleeces to enjoy the view.
Of course no posh coastal town is complete without the award winning / locally produced ice cream shop. There are 2 ice cream shops to choose from on the main promenade at Port Stewart: Maud's and Morelli's. Irish Pal #2 recommended Maud's on account of the quality of the ice cream.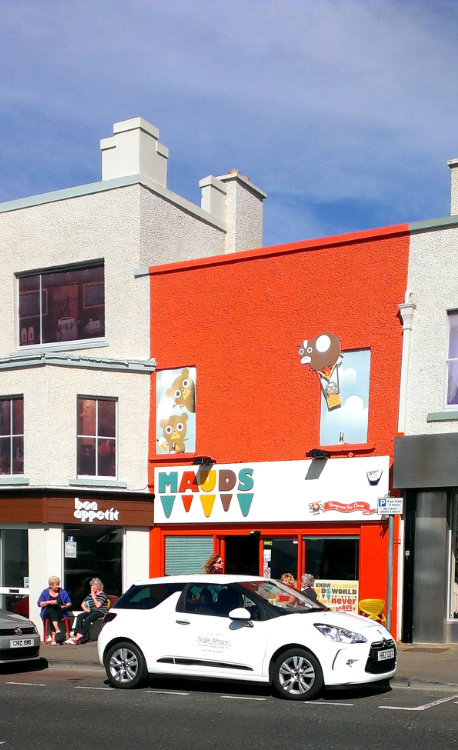 There was a limited selection of flavours (roughly 10 when we visited) at Mauds which was a shame because based on their website, they do offer much more exciting flavours. However at £2.50 for a tub of 3 large scoops I have little to complain about.
I'm not gonna lie, when Irish Pal #2, Austrian Pal and myself managed to light 2 disposable BBQs on the beach, in the wind with a poxy lighter, we whooped with joy and joyfully reminded each other of our accomplishment for the remainder of the weekend. We removed our shoes & socks then promptly wrapped ourselves in hoodies, scarves & blankets (it was Ireland in April remember).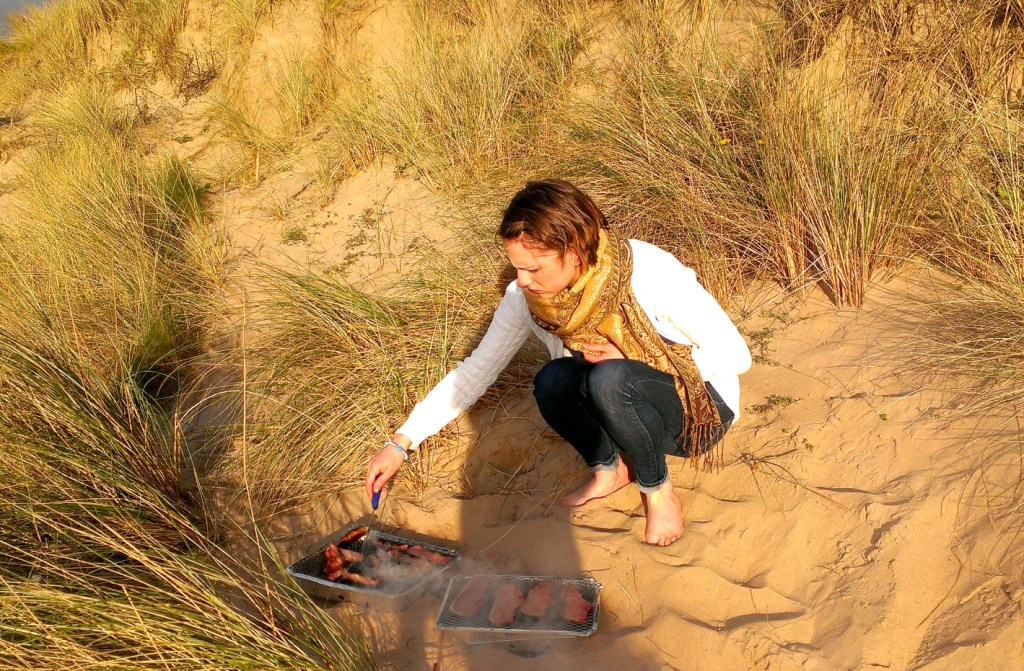 Irish Pal introduced us to the joy of Denny's bacon (a big deal in N.Ireland I'm told) sandwiched between the solidity of a Soda Farl. It consoled us to know that should anyone try to accost us on a lonely beach, we could have used the Soda Farls as a weapon.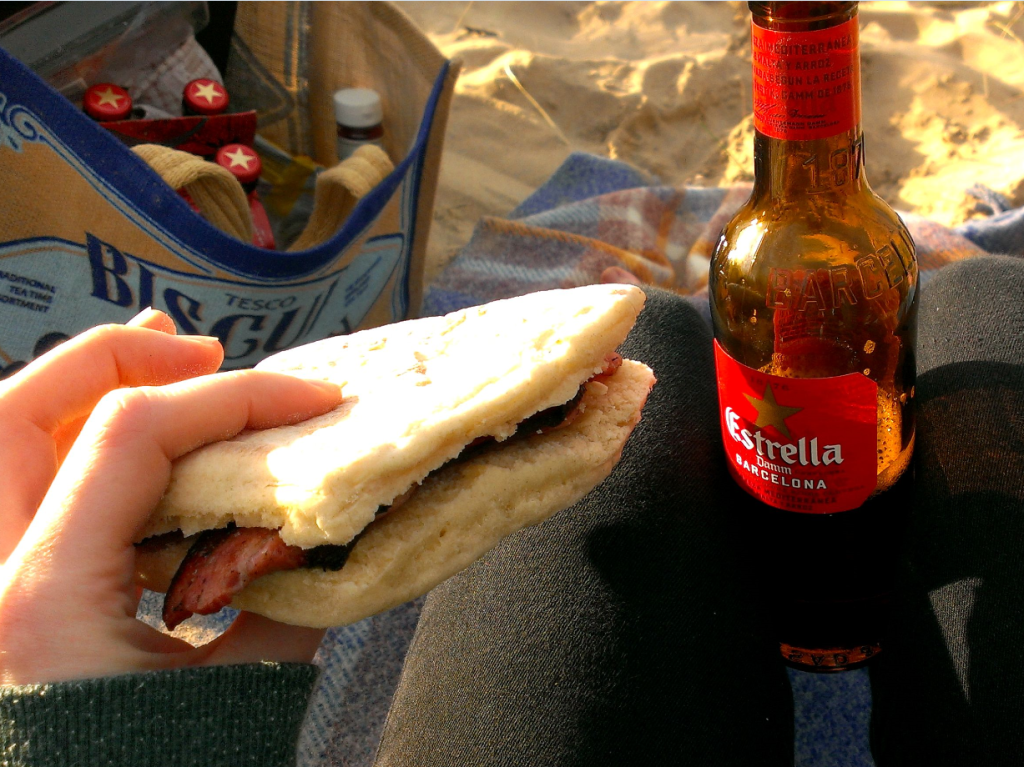 Ulster Fry

(aka Death by Fried Carbs).
Austrian Pal and I have heard tales of The Ulster Fry and its official (and contentious) contents for over a year now. Finally we had the chance to sample, what we have come to learn, was a modestly sized Ulster Fry. Irish Pal #2 tells me an Ulster Fry should traditionally contain:
Sausages
Bacon
Fried Egg
Black Pudding
White Pudding
Fried Pancake
Fried Tomato
Fried Soda Bread
Fried Potato Scone
Beans are up for debate
Our fantastic B+B (The Valley View Country House in Bushmills) provided us with an Ulster Fry minus the puddings (a shame because those two are the best parts) and tomato (which frankly I was happy with) after which we quietly fell into a fried carb coma. Irish Pal #2 however was fine and is genetically designed for this type of thing.
St Georges market was recommended to me by the duo over at Pikalily – a Northern Irish food blog – on Twitter and it did not disappoint. In fact, the first thing I'll  do next time I visit Belfast, is head straight to the market on an empty stomach with a purse full of cash.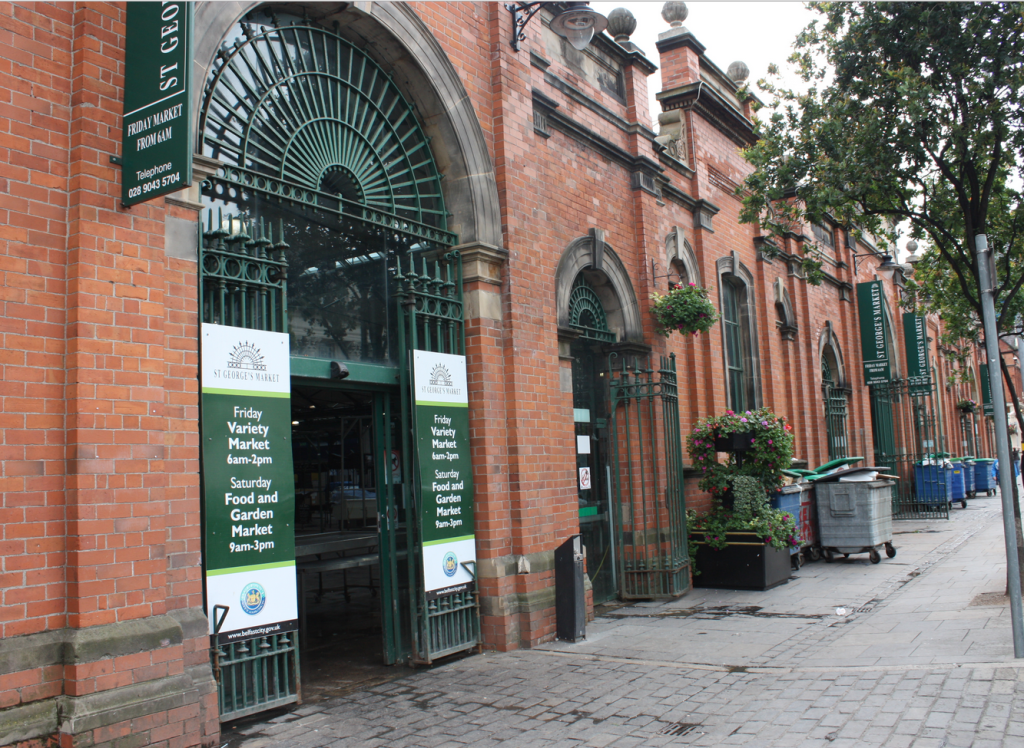 While Saturday holds the title of best day, Sunday's market (even mid afternoon) did not disappoint with its weird, wonderful, tasty and downright useless food and craft stalls. I sampled Dulse, a purple coloured Algae, similar to seaweed, which was really not that bad other than the fact it was INCREDIBLY salty.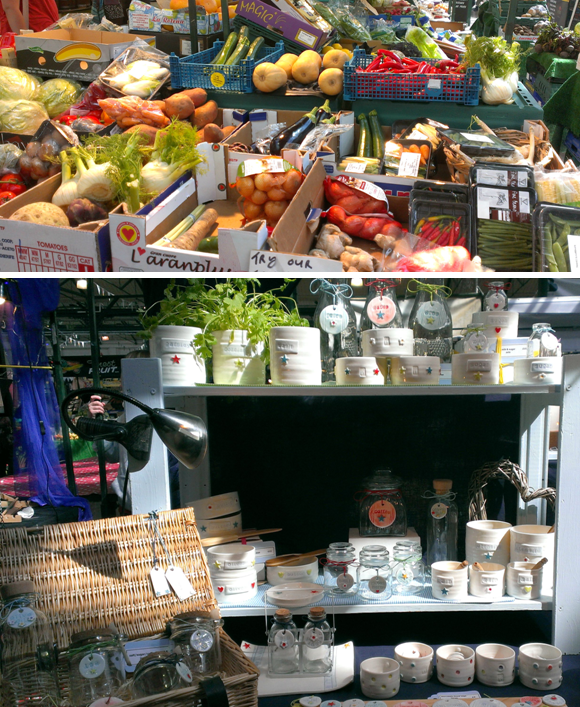 I purchased discounted Cronuts filled with cream (the benefit of showing up late in the day), fell in love with home-made beauty products made from local honey at VeesBees and was tempted by the smells of locally roasted and blended coffee from the Upperlands Coffee Company.
CoCouture is an award winning Gourmet artisan chocolatier hidden away in a basement shop in Belfast. You could walk past it and not even notice. It's probably just as well because you run the risk of immediately depositing a weeks earnings into their till when you arrive after sampling just 1 of their chocolates. Irish Pal #2 bought us delicious caramel filled chocolates (the dark chocolate is divine) while I purchased a bag of Dark Chocolate + Smoked Sea Salt Mini Bars.
I could go on about how amazing the chocolate is or I could say that this bag has since been squirrelled away in the back of the fridge and bars are rationed out to me on a weekly basis.
If an Ulster Fry is the classic Northern Irish breakfast then champ has gotta be its teatime counterpart. After a busy day of sightseeing we deposited ourselves to the home of Irish Pal #2's Mum, where my face lit up at the sight of Le Creuset & a gas range, for a dinner of buttered steak and champ (mashed potatoes, butter & spring onion). Now I fully endorse a dinner solely of spuds but the 1.5kg of cheesy champ we ate between the 3 of us (followed by crumble & ice cream) was a bit greedy even for my standards. A 5k walk to the "local" beach and back, with a couple of beers in tow, was enough to burn it off. 
Made in Belfast restaurant was again recommended by Pikalily and fully endorsed by Irish Pal #2. There are some places where the quirkiness is a little contrived or it just doesn't go the whole hog but Made in Belfast is the complete opposite. Eating in this restaurant is like dining inside the Mad Hatter's imagination.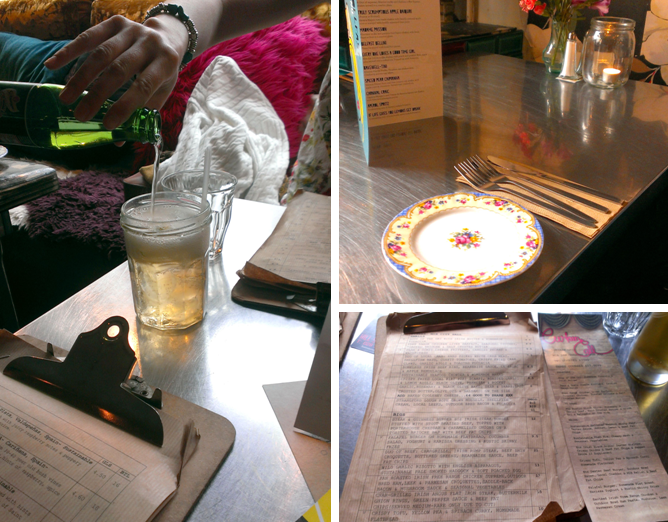 From the erratic decor to the 'Laura Ashley meets The Muppets' take on soft furnishings, the mismatched crockery, glassware and cutlery, right down to the eclectic menu. Everything in this restaurant is designed to make you ignore your dining companions and look around. The food didn't disappoint either.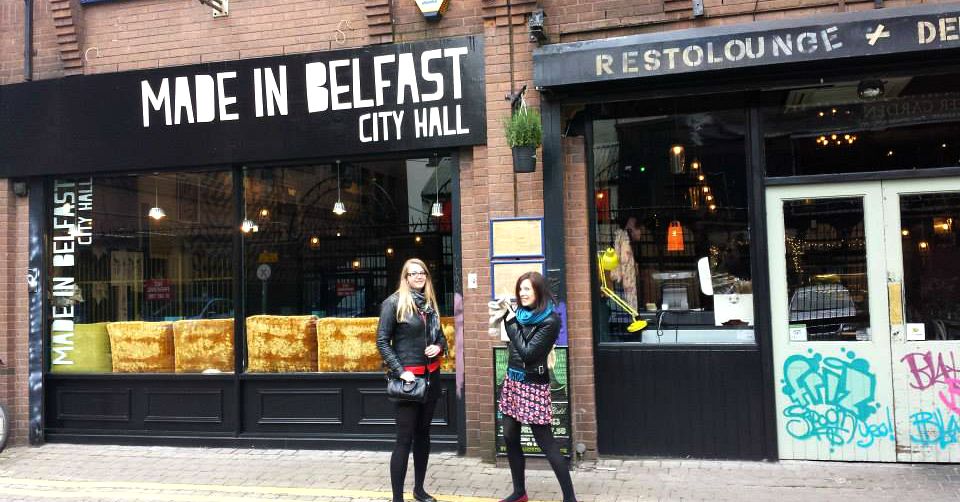 I opted for the large portion of mussels in shellfish cream, leeks and bacon served with a doorstop sized wodge of fresh foccacia, chips and a little patty of sea salt butter.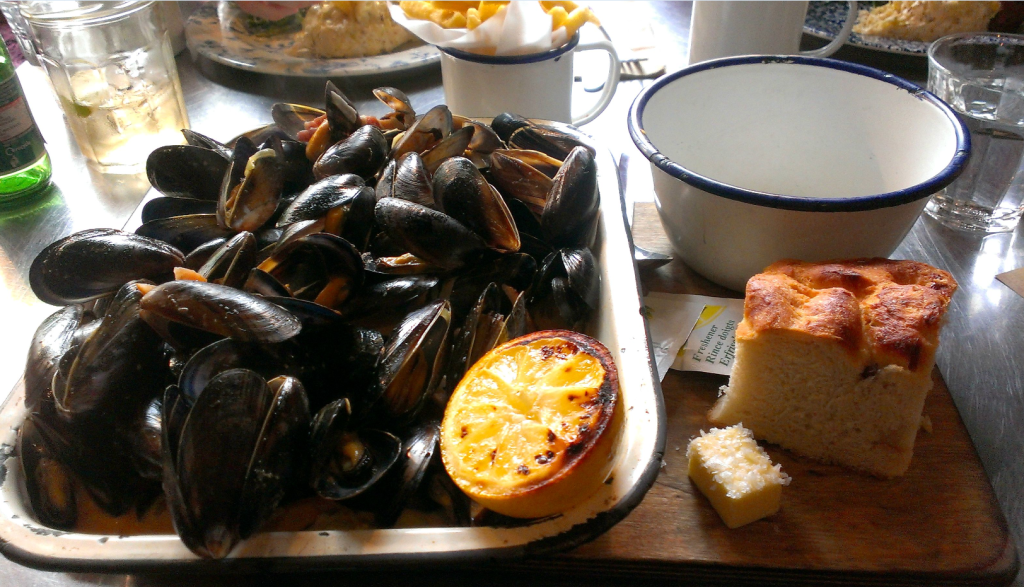 Austrian Pal and I had 35 mins until we absolutely HAD to leave for the airport and there was no better way of rounding out our trip than a pint in the oldest bar in Belfast. With its wood panelling, old fashioned booths and seemingly endless options of draught beer & ale, The Crown summed up classic Irish boozing.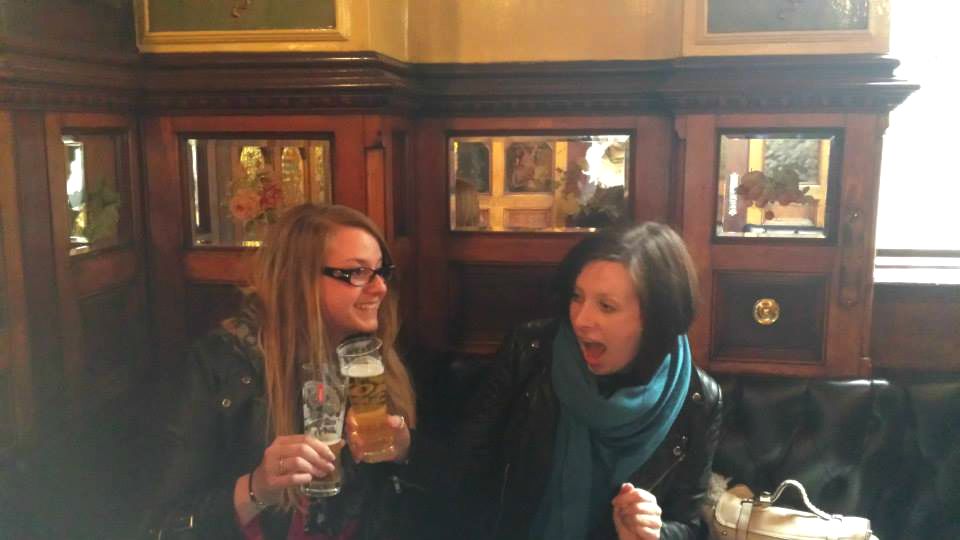 So after 3 days, 2 nights (and a slight hiccup with flights) I was truly gutted to leave Northern Ireland. While we experienced a lot of what rural N.Ireland had to offer I wish we had more time in Belfast to see what the city had to offer. Plus in retrospect I really could've done with stocking up on CoCouture goodies.