2016 eh? What a flipping disaster that turned out to be. So now that we're all safely on the other side, I'm turning my blogger eye to my culinary highlights of 2016: those brief moments amidst the chaos of which I do recall with some pleasure.
January
January 2016 was the month I came to know and fully appreciate the great Bloody Mary cocktail. All those years spent drinking coffee in the morning, wasted, when I could have been drinking vodka.
Now that I'm in firmly in my 30s (and I still have vivid memories of horrendous vodka induced hangovers from my 20s) admittedly I tend to now opt for the teetotal Virgin Mary, but the gist is still there: a refreshing and spicy drink to kick start my weekend mornings. Click here for my recipe.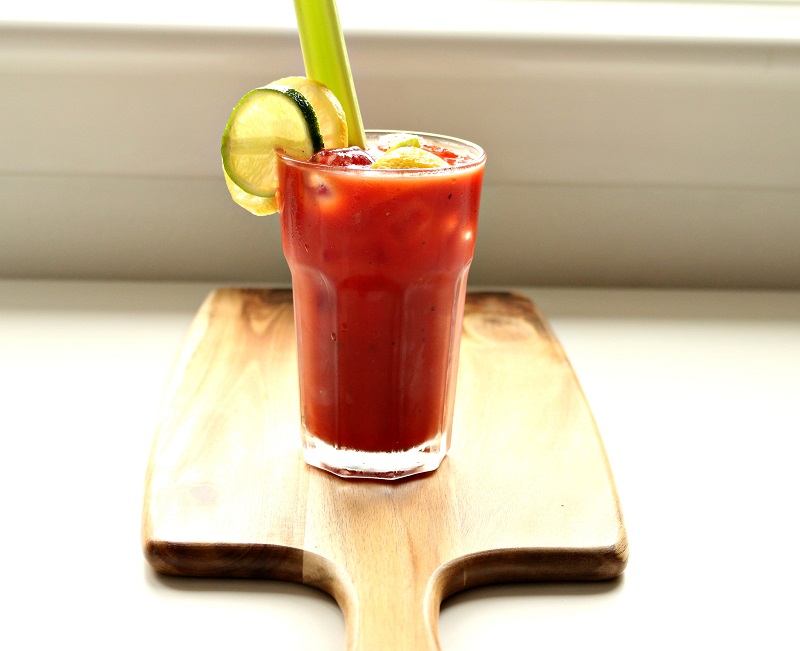 February
February is the month of love, so naturally my highlight of the month were the kitschy heart shaped lobster ravioli I whipped up for a little Valentine's day wooing. Now I did have to stop myself from making beetroot pasta and turning these ravioli bright pink: one step too far perhaps, or just enough?
Click here for a pasta recipe for ravioli. You can make the filling by mixing together cooked lobster, chives, double cream, parsley, salt and pepper. However, rather than cutting into traditional rectangles, use a heart shaped cookie cutter instead.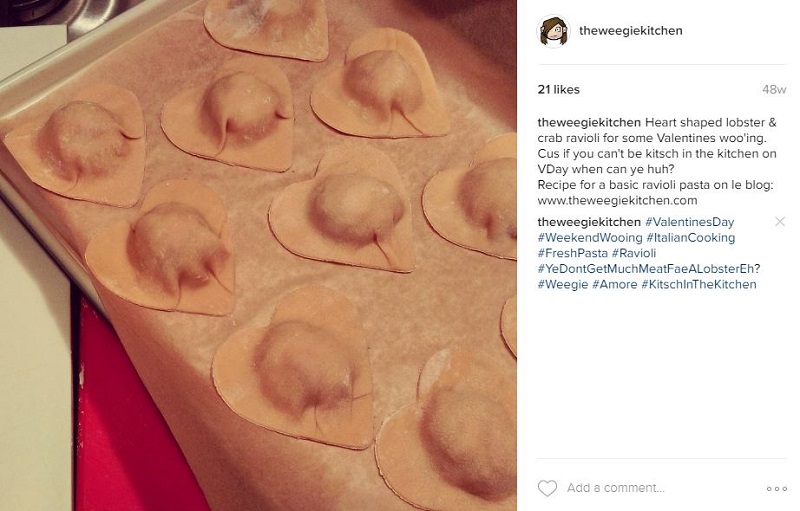 March
I've lived in Glasgow since my late teens and I've loved every grotty flat, every wild night out, and every weird jakey I've come across. However in April 2016 I bit the bullet and defected to Edinburgh to move in with my fella.
Irish Pal #2 and my wee Austrian buddy helped me round out almost 13 years (say whaaaat?!) of Weegie living by kicking things off with Gin Flights from Gin71 and later throwing some shapes on the dance floor: and thus began my new love affair with Gin and my new life in Edinburgh.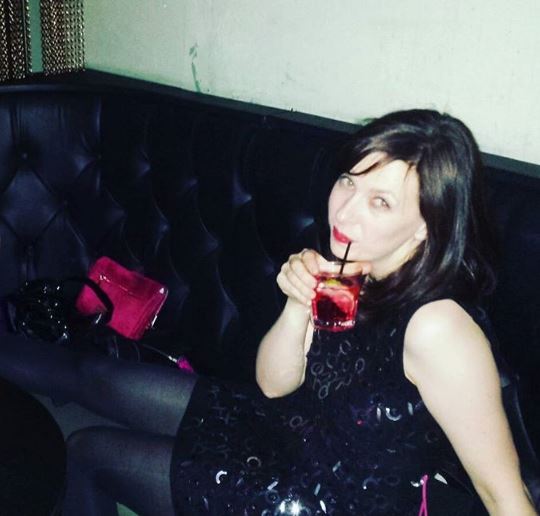 April
April 2016 is when I officially become a Weegie in Embra and my new Instagram hashtag was established (#WeegieInEmbra in case you didn't guess). I quickly fell in love with our wee patch of Edinburgh: it's close enough to town for nights out and shopping, but we're surrounded by countryside which is wonderful for long lazy weekend walks.
So with the sun shining and intentionally ignoring the unpacking, we kicked off my new life in Edinburgh with matching nautical stripes, a sunny pierside walk, and a dinner of lobster and fries at Loch Fyne near Leith: a restaurant we would come back to time and time again.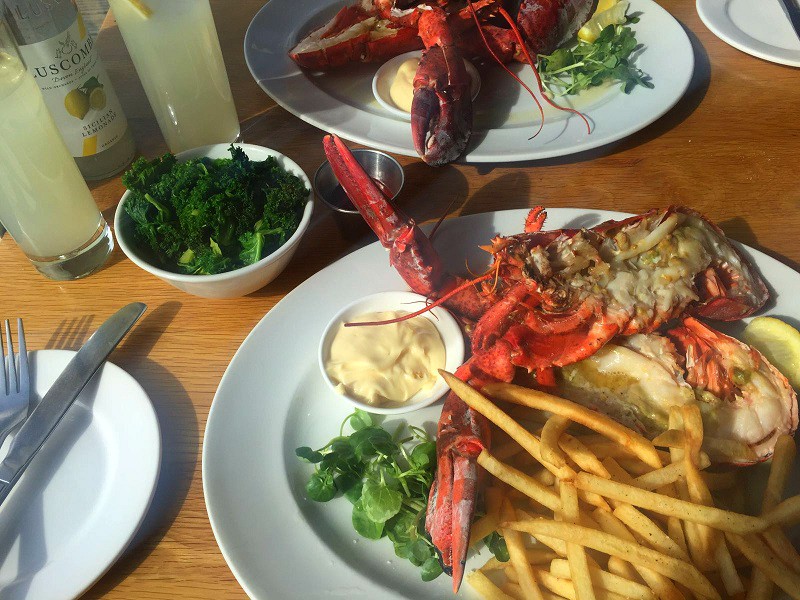 May
May was spent exploring my new bit and I quickly discovered that Stockbridge was THE foodie place to be in Edinburgh. I'm spoiled rotten with restaurant choice; Artisan Roast coffeemakers, IJ Mellis Cheesemongers, and Coco Chocolatier are not to be missed; and no weekend is complete without a walk down the Water of Leith followed by dumplings at the Stockbridge Market.
Coming up a very close second is Craigies Farm: my new go to local farm shop whose Butchers and veggie boxes are always top quality with a reasonable price tag. I'm assured the farm is also a reasonable cycle away, but at this point I was still too busy indulging my bloody mary habit at weekends to bother finding out.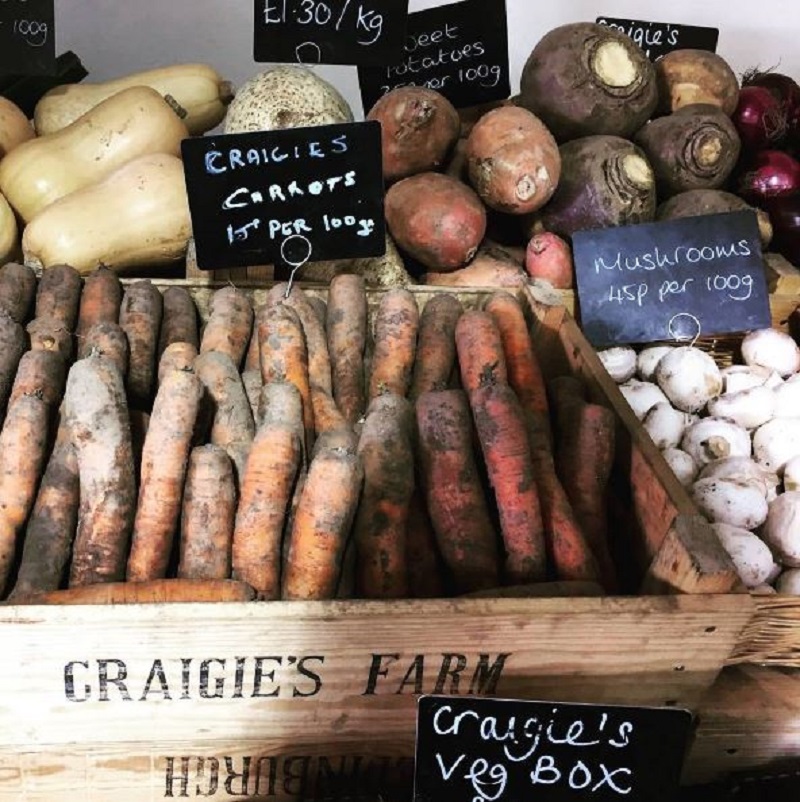 June
For a brief period of time, it was Summer which meant dropping plans at a moments notice to enjoy it. One day this involved a day at Portobello Beach where it was hot enough to wear a bikini. I'm not even making this up.
On another day, well it was slightly less glamorous on account of my workload: We BBQd on the small patch of grass between the flat and the car park, while sitting on our camping chairs and drinking beers. We literally could not have looked more white trash if we'd tried. Thankfully we had M&S BBQ food to make it more Edinburgh appropriate.
Another way of maximising the British summer for 1 day only was in the format of a strawberry Pavlova (click here for recipe), naturally eaten for dinner and with a jug of Pimms. Click here for a recipe.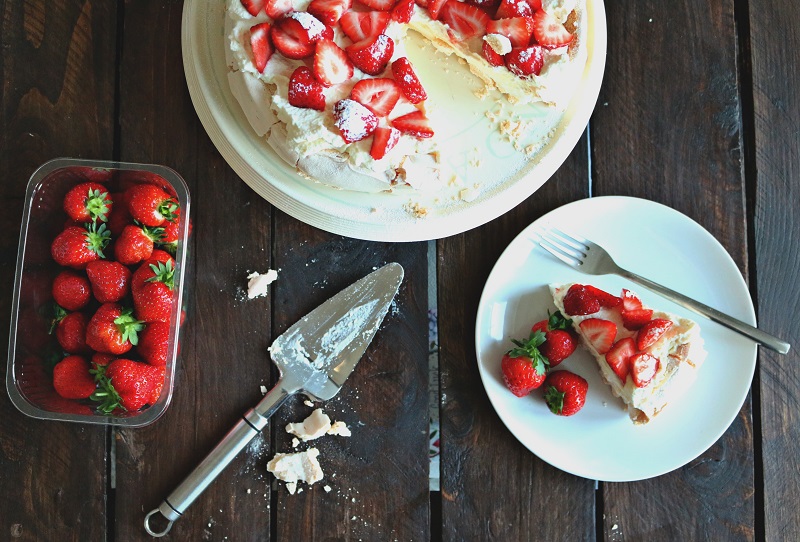 July
My "garden" (and I use that term loosely) is a 1.5m x 25cm juliet balcony but goddammit, I was determined to maximise what little outdoor space I had. Throw in a pot of scented lavender and some lurid pink petunias (which later died and had to be replaced with the hardier geraniums), and I had a garden to be proud of.
Now, during this time I was knee deep in the final months of my PhD so I barely left the house. When I did leave the house I was led out of my dark study, blinking in the sunlight, to tramp through fields near our flat for precisely 30mins a day. When I protested, on account of having too much work to do, I retreated here to bask in the sunny patch of the window: I found this to be a glorious spot to breakfast in.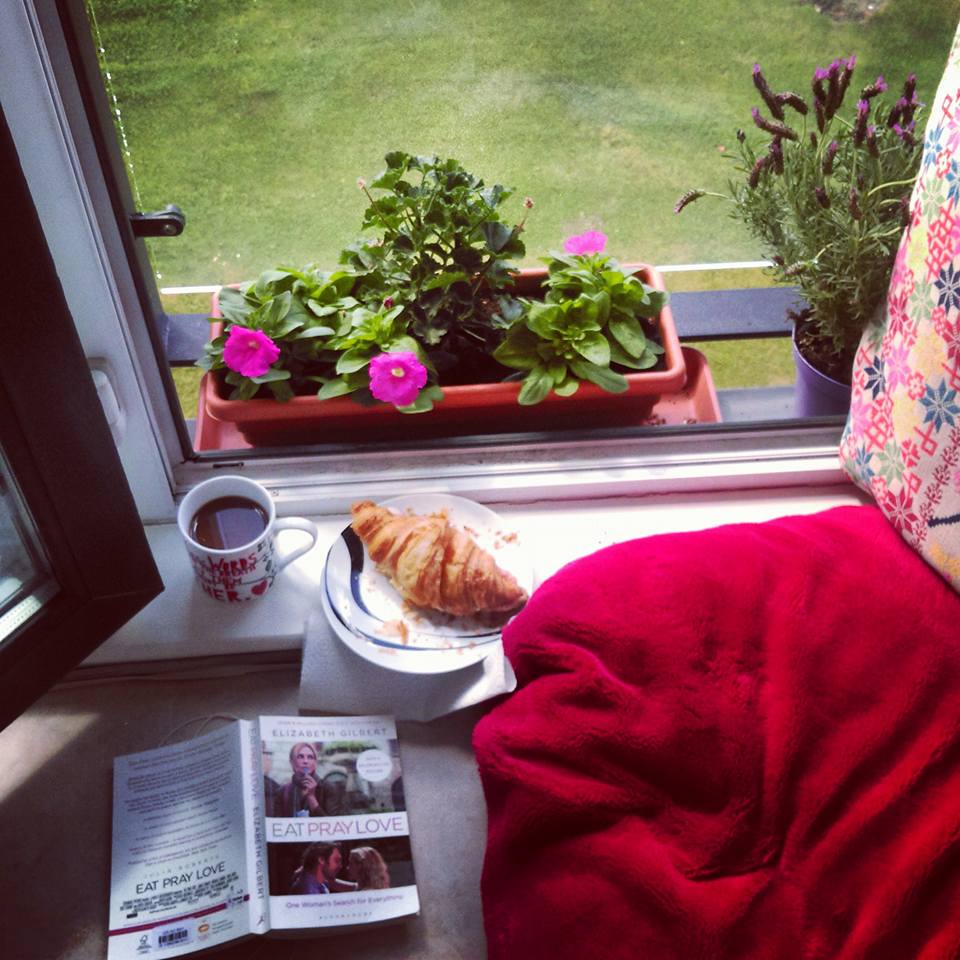 August
To celebrate my birthday in August, my fab fella whisked me off to St Andrews for a stay at the Fairmont and a scoot around my favourite spot in Scotland: the East Neuk of Fife. This trip quickly turned into an East Neuk Gourmet Chocolatier tour (who knew huh?) and given that I now lived with a 'doesn't-want-to-admit-it-to-himself-but-has-a-serious-problem' chocolate addict, I quickly learned this trip MAY have been masquerading all along.
September
In September I had 1 month to go until thesis submission and I was working flat out 10 hours a day, 7 days a week to complete it (I swear I didn't leave it all to the last minute, this IS actually what a PhD is like).
There was a beautiful serendipitous moment as I was JUST about to hit burnout and The Trading House in Glasgow invited me and +1 along for a night of cocktail making and consumption. I took my wee Austrian buddy along (yes, that is her actual name) and she kindly let me consume most of the alcohol. You can read my review here.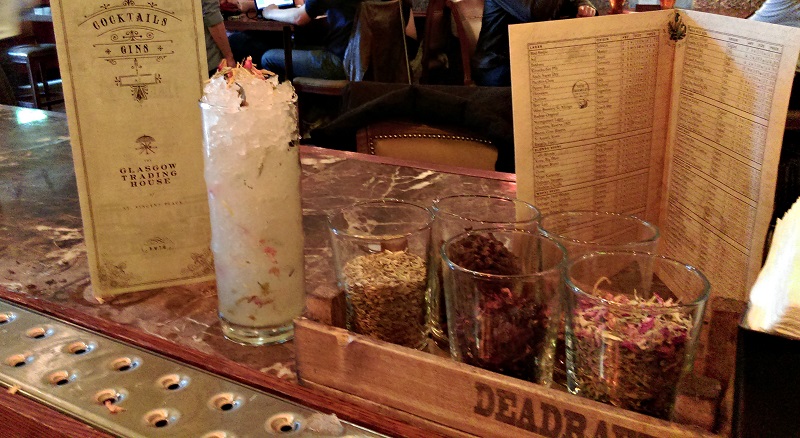 October
After 4 years of the hardest work I've ever done, I finally completed and handed in my PhD thesis. Forget the angelic choir music or cries of relief; cue snoring while I fell into a glorious 10 hour comatose sleep, and then jetted off to Budapest to present my research at the EADPH conference with my Irish Pal #2 (again, yes her real name).
Of all the wonderful (and terribly memorable) food I ate in Budapest, the 1 that stood out for me was Langos: A greasy deep fried flat bread which was larger than my face; smeared with sour cream; topped with cheese, bacon, and onion; and filled with self-loathing. I felt positively ILL after eating this but my god it was amazing and so worth it. You can read my Weegie tour of Budapest here.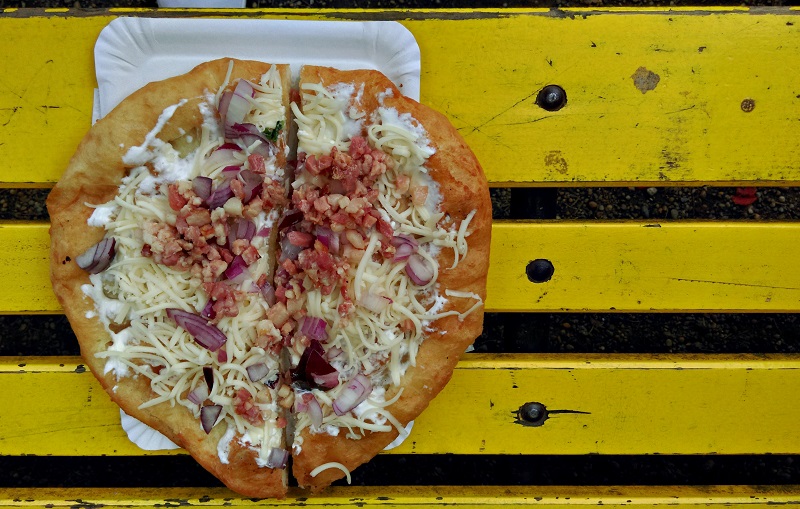 November
November saw me firmly settled into my new job as a health researcher at my old undergraduate University, and the sad farewell to wee Austrian buddy who left for an amazing job in Switzerland. What does that tell you about Brexit huh? The Europeans would rather be taxed up their ass than stay here.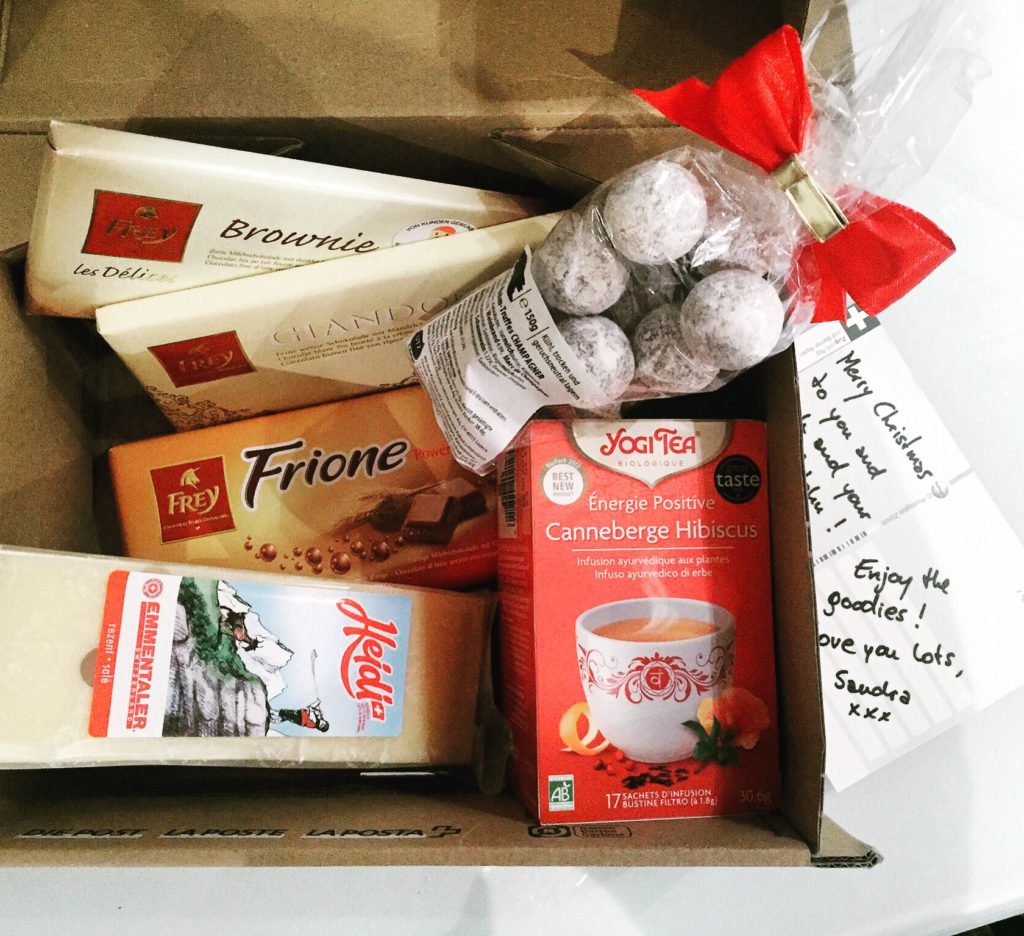 We've consoled ourselves by rediscovering the joys of post. Now my post no longer consists of Tesco clubcard statements and The White Company catalogue (all the home goals) but fabulous care packages! Which thus far for me has contained cheese, chocolate, tea, and alcohol: Which pretty much sums up my interests in life. While hers contained mostly M&S food, and a request for Bicarbonate of Soda which strangely she cannot procure over there.
December
Mind how I said I lived with a chocolate addict? Well Christmas, and the fact that we now live together, took this to a WHOLE new level. Say hello to our chocolate shrine. This shrine started life with the chocolate we were gifted over Christmas. Now, you would expect this shrine to perhaps decrease in size as the weeks go on, yes?
No. In our house, this shrine appears to be growing while my fella continually adds chocolate to it. His obsession is so bad, that our cupboards literally cannot hold the amount of chocolate we have, so it all just sits out on the coffee table for ease of access.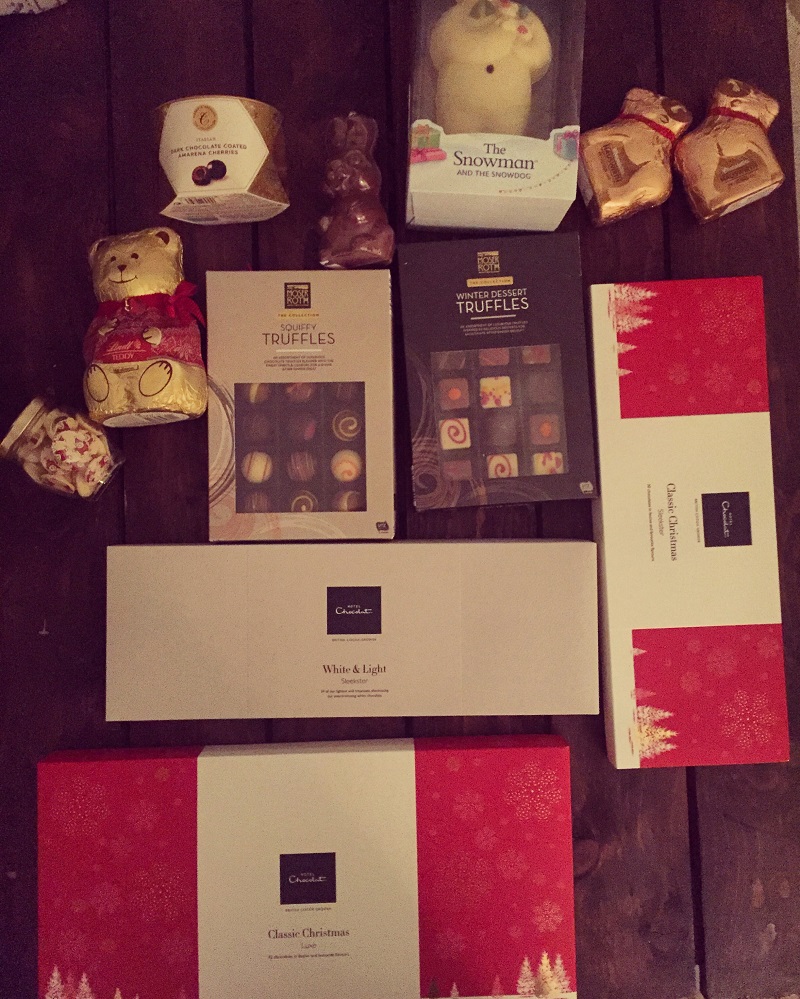 We rounded out 2016 with an early dinner at Kilted Lobster (an entirely not for profit, charitable restaurant) and a late night of fireworks and Cloudy Bay out in the back field.