Fuelled by my previous guest blogging experience (and honorary Scottish Bitch status to boot!) last week I honed my Weegie food banter into a few Burns Night recipes especially for the fellas over at Sparked Magazine.
There is a certain appeal in celebrating Robert Burns Night or indeed any holiday which has a standard set meal. Take Christmas Day, Pancake Day and eh…Paddy's Day (?) for example (granted Paddys Day is less a meal & more a 12 hour beer fest with my Irish pal).
While some may consider a standard meal restricting I find it liberating. There is no stress over what to cook for dinner on Burns Night, the shops are of course fully stocked with the usual accouterments and even if you don't fancy cooking, rest assured all restaurants (at least within Scotland) will be serving the same meal so you can be guaranteed to get your fix.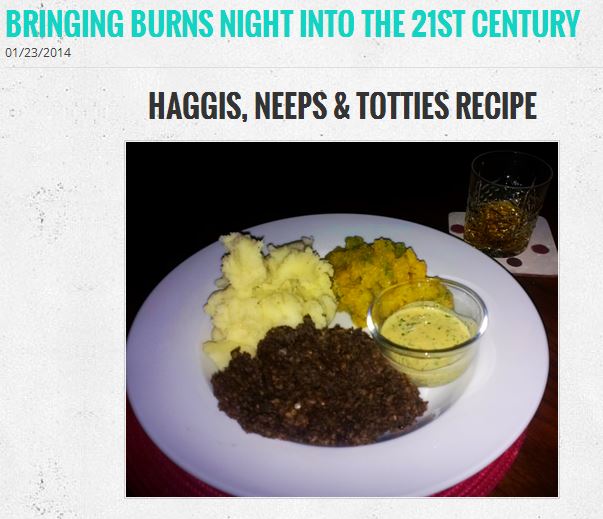 However, a standard meal doesn't mean to say you cant deviate. While I enjoy the traditional fare of Haggis, Neeps and Totties* my favourite way to eat Haggis is wrapped up in a crunchy Samosa wrapper.
*Weegies call it Totties. Tceuchters call it Tatties. Everyone else calls it potatoes.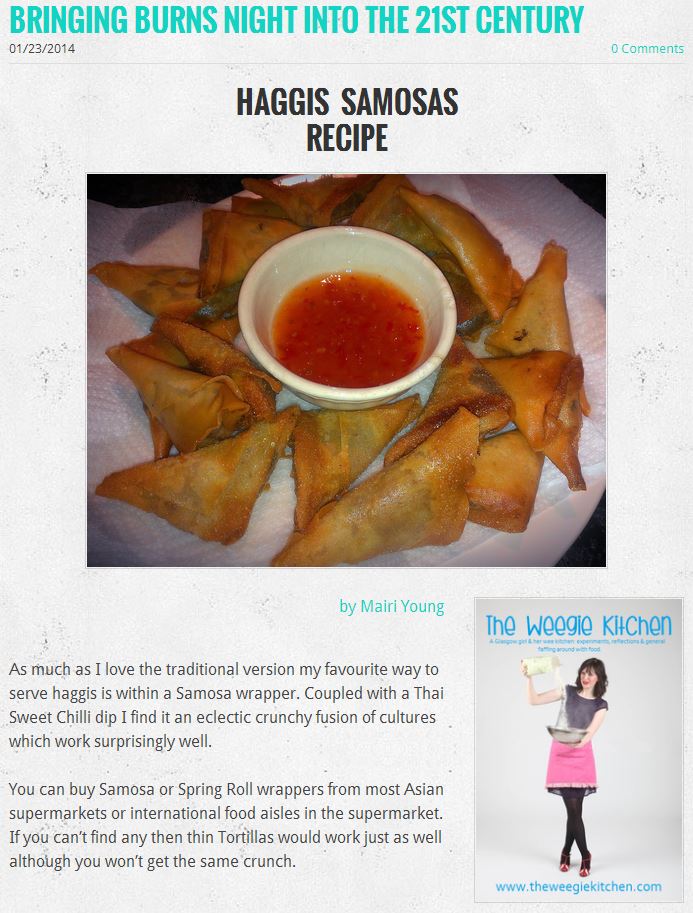 So if you fancy a little Weegie inspiration for your cooking (or the usual banter) then shimmy on over to Sparked. Just remember folks Haggis isn't just for Burns Night, enjoy this wee beastie any night of the year!
If you are interested in having me guest blogging on your blog then please get in touch.