And so to the penultimate post in my essential ingredients. I admit, I have taken some literary liberties with this one, it was always going to be the hardest in the series. You try coming up with ingredients you actually use that also start with the letters U, X and Z. However, try not think of it as a half-complete post, rather my 'store-cupboard essentials' post (with a few items left out of course).
S – Semolina
Semolina is a ground wheat which comes in tiny coarse grains. Its used all over the world in a variety of ways but us Brits, in our typical traditional fashion, tended to have used it solely for the drab semolina pudding.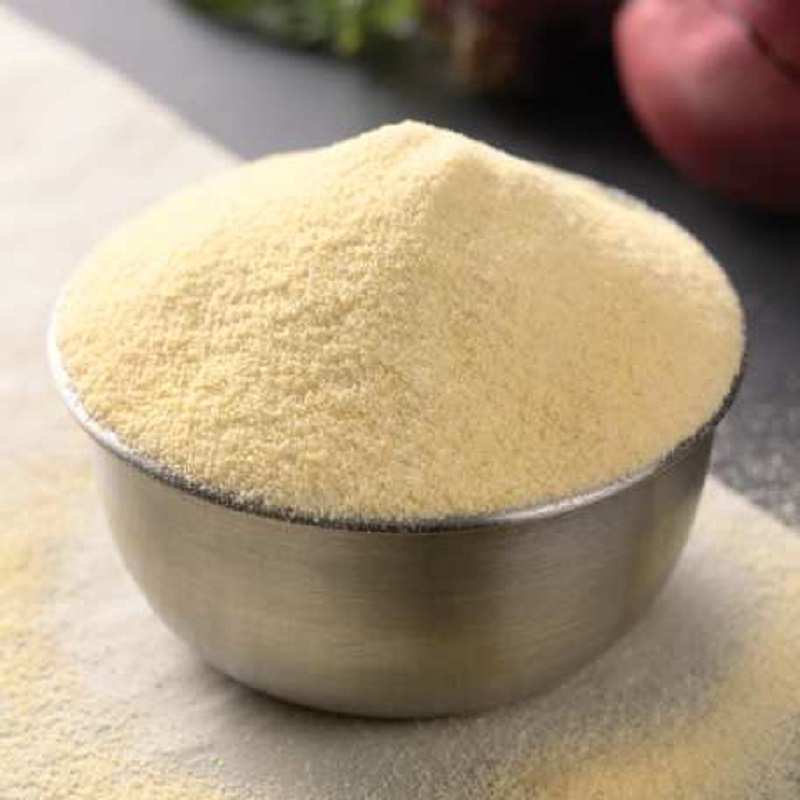 Yet that's not what it's used for in my kitchen, no sirree. I purchase semolina for the sole purpose of roast potatoes. For those of you who haven't been converted by Nigella Lawson in this matter please trust me when I say it works. Actually scrap that, it doesn't only work, semolina (and Goose fat) makes the BEST EVER roast potatoes. Fact.
Quite frankly if I didn't have semolina or Goose fat in the house I would forgo roast potatoes altogether. The semolina adds a subtle sweetness and irresistible crunch to roast potatoes which I've been unable to replicate using any other method.
For my recipe & tips for Best Ever Roast Potatoes click here.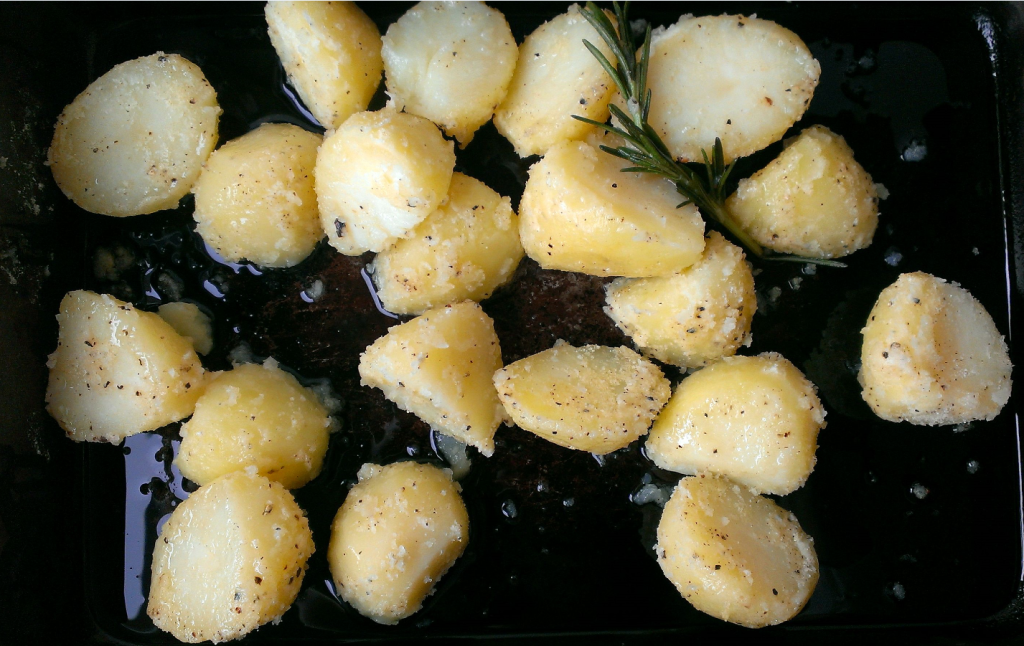 T – Tinned Tomatoes
The ubiquitous tinned tomatoes are something I reckon everyone (from students to OAPs alike) have in their cupboards. Tinned tomatoes are not only the ultimate store cupboard essential they're also the ultimate fast food.
Yet I do worry there's a snobbery surrounding tinned tomatoes, in that we should be using fresh tomatoes instead, but I disagree. Fresh tomatoes are all well and good when you live in a hot sunny climate, where the tomatoes actually taste like tomatoes and lets face it, are grown locally and are therefore cheaper to purchase. We're not so lucky here in Scotland, unless of course you grow your own. So I have no qualms whatsoever about using tinned produce where it makes sense economically and in taste.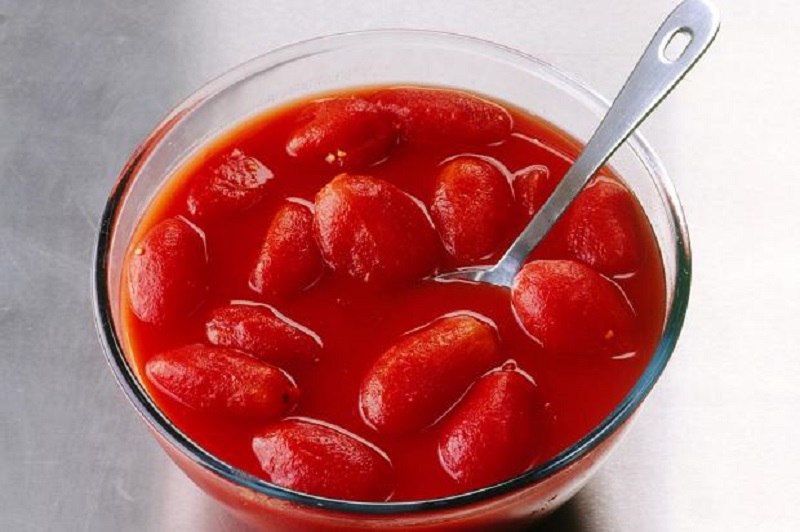 Tinned tomatoes are of course a necessity for Spag Bol, Lasagne, Curries and in some cases (if you swing that way), Shepherds Pie. Alternatively they can moonlight as instant meals. Bruschetta, Soup and Pasta Sauce, all using the humble tinned tomato (and a few other essential ingredients), can be whipped up in less than 20 minutes. I keep several tins in my cupboard for those Mother Hubbard moments.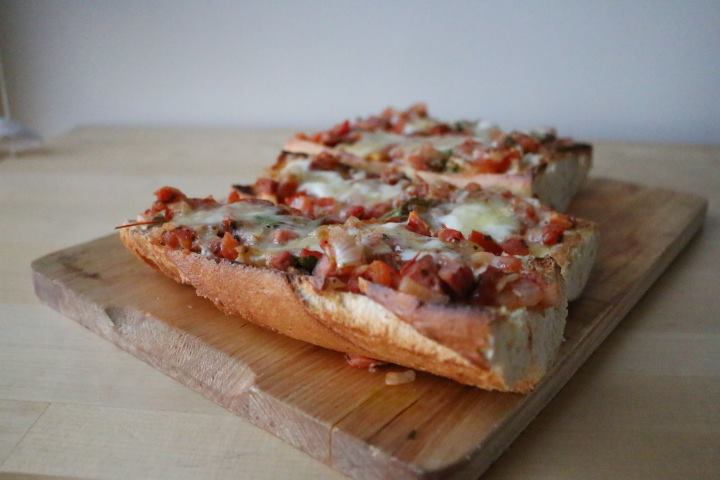 U – Uh….Pass
V – Vinegars
Right now I have 8 different types of vinegar in my cupboard. These are:
Malt Vinegar
White Wine Vinegar
Red Wine Vinegar
Cider Vinegar
Balsamic Vinegar
Fruit Vinegar x 2
Rice Vinegar
Now, I should say that before I counted said bottles, I would never have suggested that vinegar was an essential ingredient in my cooking and yet all evidence points to the contrary. Don't get me wrong though, I use all these vinegars but very sparingly hence the reason why I have so many bottles.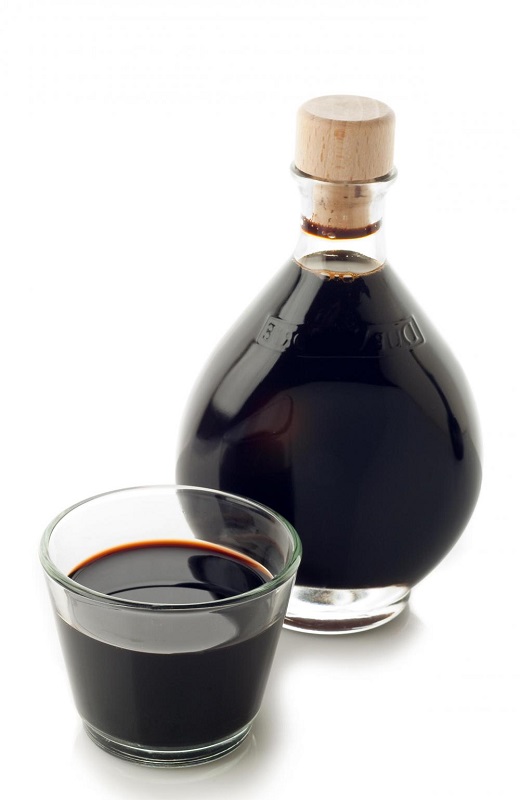 Unless you own a chippie (or regularly feed people from Edinburgh who are obsessed with that strange Brown sauce & vinegar concoction they call 'Sauce') you aren't going to use vinegar an awful lot in your cooking. A dash to a tablespoon here or there is really all that is required in most dishes.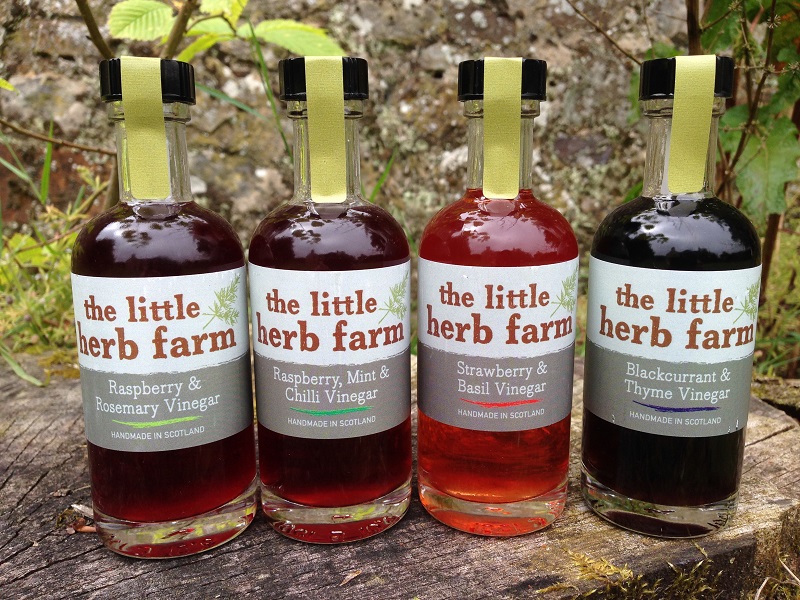 However, quite often 1 vinegar cannot be substituted for another. For example, fruit and balsamic vinegars are wonderful for salad dressings, but rice and malt vinegars are not. Equally, Asian cooking requires the rice vinegars but a malt vinegar would just not work.
My point is, if you invest in the right type of vinegar for your cooking you can be rest assured that it wont go to waste because you are using only a minuscule amount each time. These bottles will last a long time so it really will be a one-off investment.
W – Worcestershire Sauce
Every British home has a bottle of Lea & Perrins in their cupboard. I know it, you know it. It's a quintessential part of our diet. A dash here and there over cheese on toast, Spag Bol, Shepherds Pie and maybe even the odd Bloody Mary. That's all its pretty much used for, and you know what, I don't mind that 1 bit.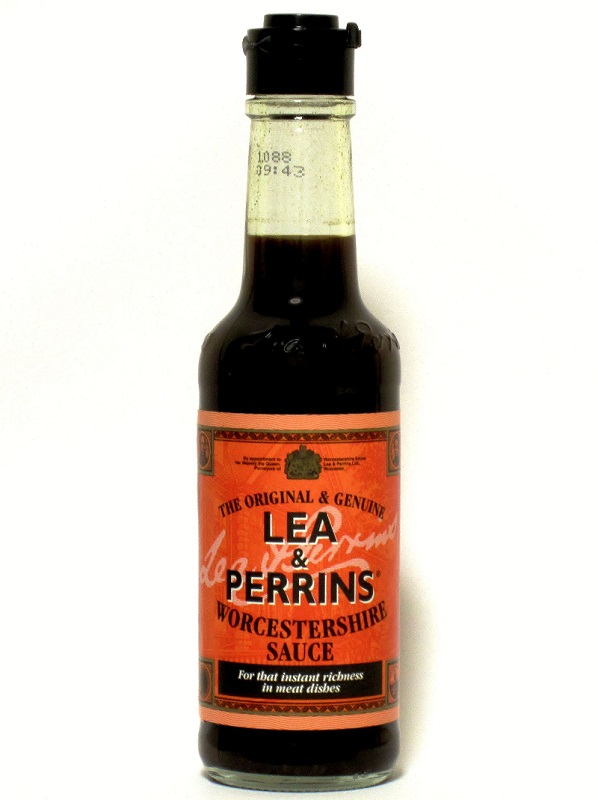 They say ingredients should be multi-taskers, something we can use time and time again in cooking. It's all about being economical and thrifty, and to some extent I agree with this. I like that when I buy mushrooms for a pie and if I have any leftover, they can also be used in a pasta sauce. I'm a student after all and frugal cooking is something we're very adept at.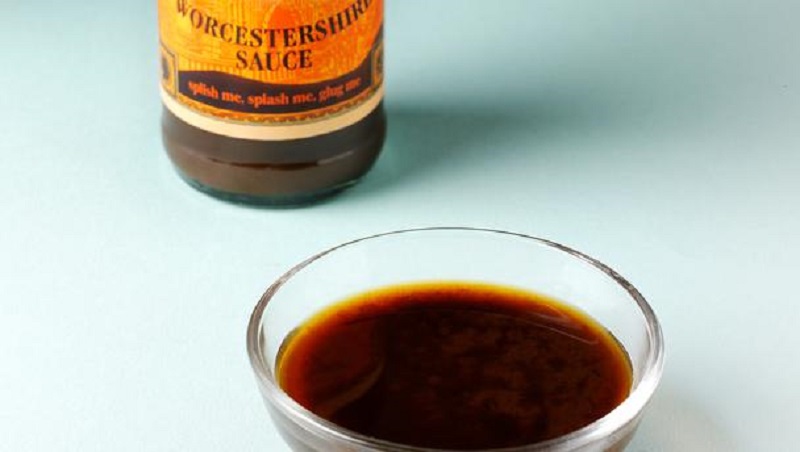 Condiments on the other hand, nah. It's back to the whole vinegar thing again isn't it? I don't use Worcestershire a whole lot but that in itself justifies the investment. (I also hold this opinion on saffron). As far as I'm concerned, having a bottle of Lea & Perrins in the cupboard is as essential as having milk in the fridge.
X – Nope sorry, no ingredients start with an X
Y – Yutaka Miso Soup
You might be raising your eyebrows and thinking "Really Mairi? Aren't you just clutching at straws here trying to eek this post out?" But hear me out. I don't suggest this ingredient purely out of brand loyalty (or to write this post) but simply because this is the only brand of miso soup my local supermarket supplies. Then again, it is a ruddy good brand.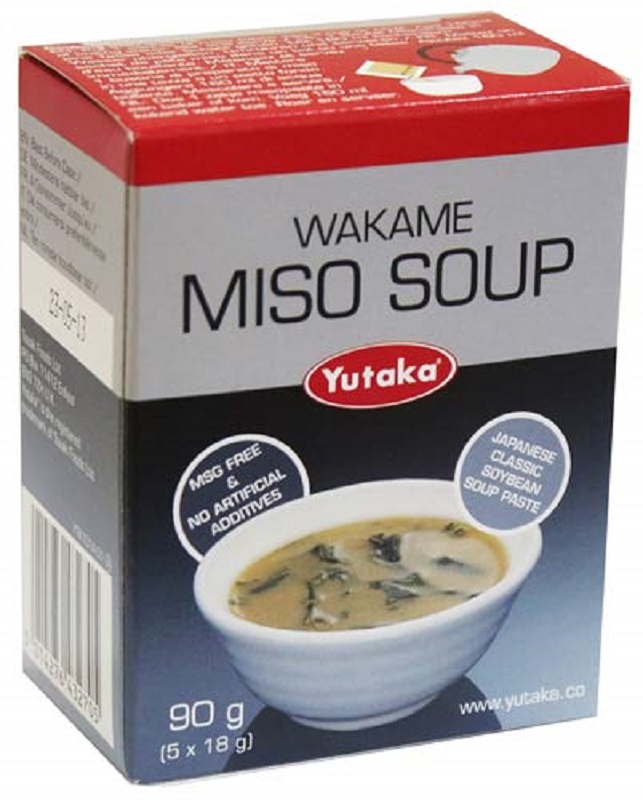 Miso soup is wholly underrated and understandably so. When we fancy a spot of instant soup, us Brits are more likely to reach for a tin of Heinz Tomato rather than a sachet of this brown paste, because lets face it, on its own, miso soup is a pretty dire meal. I'd need to be in a really sad state of financial despair before I would resort to plain old miso soup for my tea. However, when you use it as a base for a meal then you have a whole array of options open to you.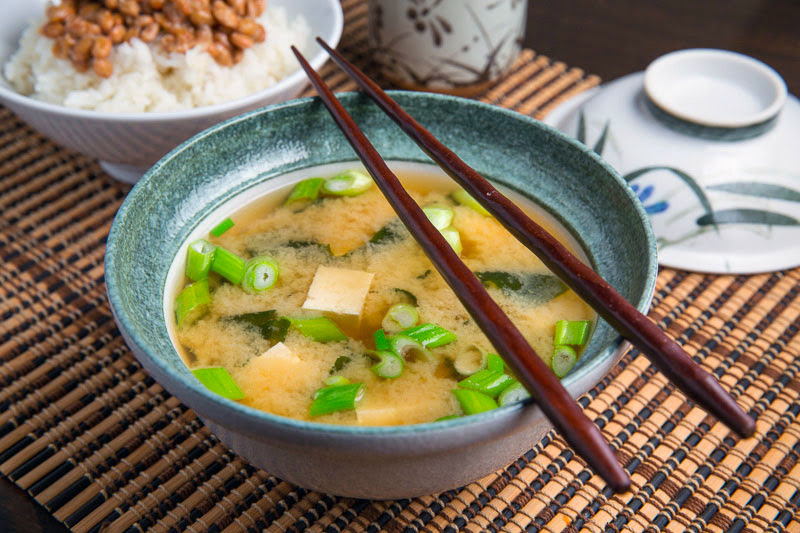 Squeeze the contents of the sachet into a pot, top with 300ml of hot water and add any of the following items:
Dried egg noodles
Chopped spring onion
Soy Sauce
Dried chillies
Grilled salmon
Cooked prawns
Tofu
Shitake mushrooms
Pak Choi
Whatever I add to miso soup really depends on what I've got lying around in my fridge. Even if it is just noodles, spring onion & soy sauce, I have a satisfying lunch which takes under 5 minutes to prepare.
Think of this as the postgrad student supper. It still retains that student element of tea in under 5 minutes (which could be made with a kettle in a mug) but with a gastronomic twist.
Z – Really?
You can see the rest of my posts in this series by clicking the links below. Feel free to drop me a comment & share your favourite ingredients.
(A-F) Almonds to Fresh Pasta
(G-L) Ginger to Lemons&Limes
(M-R) Maldon Salt to Rapeseed Oil