Now that I have my new digs (stay tuned for the official Weegie kitchen tour) I've been reminiscing about the flats I've lived in over the years. We're talking 12 years of Weegie living from my late teens to early thirties. This includes a 2 bed squalor flat where I lived with 3 girls & we had a weekly tab from the chippy across the road (no kidding) to an open plan, loft style flat, overlooking Glasgow Green. It's safe to say I've experienced a range of what Glasgow has to offer in terms of living conditions.
You know how it is when you move out of your parents for the first time. We want a nice place to come home to but the idea of diverting funds from a night on the town to purchasing stuff to make our digs nice, isn't a priority. Fast forward 12 years later and while I still enjoy spending my hard earned cash on trashy magazines and Oasis tea dresses I want my home to be a place where friends, family and I enjoy spending time. This requires investment in some key pieces.
So with that in mind I created this list of the top 10 items your grown up kitchen should have.
Btw, If you're under 25 you can ignore this list. You're a grown up yes, but not to the extent you need to worry about linen napkins and the like.

By this, I mean a dinner set where all the plates are the same & there are no chips. By now when you have people coming round for dinner it's no longer ok to dish it up in mis-matching dinner plates. You don't need several dinner sets and you don't need to spend a fortune either. Head to IKEA for a cheap & cheerful set. This way when you do break or chip a single item, you can replace it easy. Always go with white.
There is an exception to this rule and that is vintage china. With vintage china it is perfectly acceptable, nay preferred, to have it mis-matched. But it does take time to accumulate so while you're at it, start collecting mismatching glassware and cutlery too.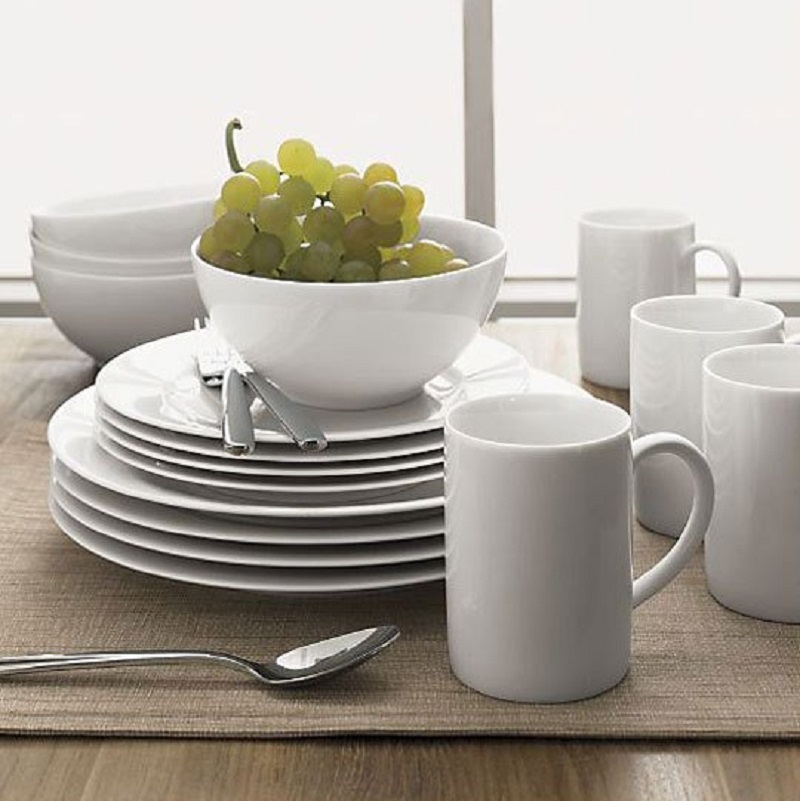 Pretty much same ethos as above, it doesn't need to be fancy or elaborate but at the very least it should match. Opt for something simple which won't date. If you're on a budget then head to IKEA and buy a pre-packaged set. Chuck in some matching serving utensils while you're at it too.
If you're getting married & registering for a gift list then consider a classic silverware set in a display box. If you look after it, it will become a beautiful family heirloom and is more likely to last longer compared to a dinner set.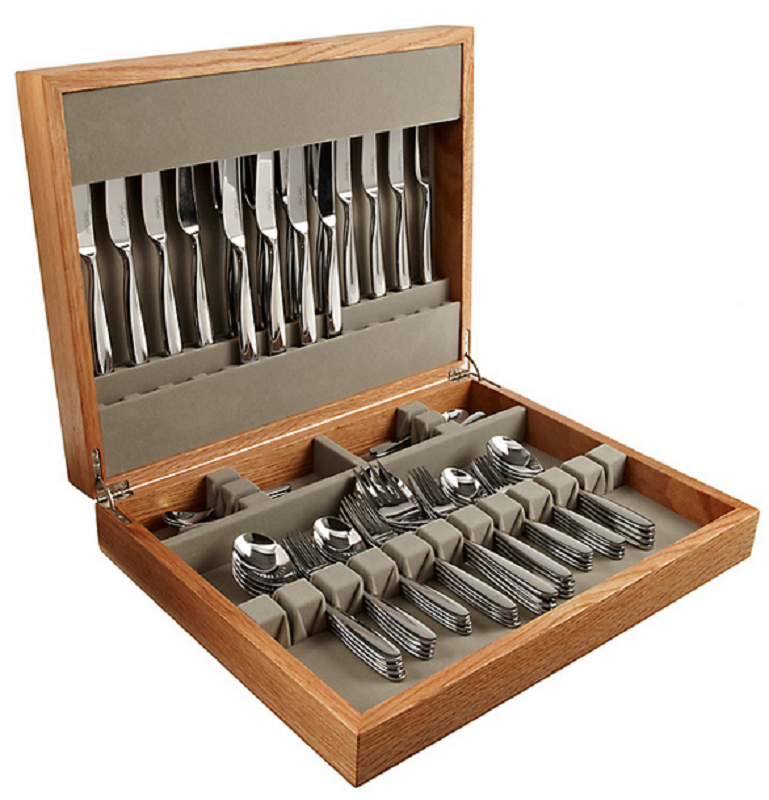 You don't need as many knives as you might think, certainly not as many as knife blocks are sold in. In fact It's better to spend more money on just 3 knives because these are what you will use the most.
You need:
A bread knife
A large chopping knife
A small (preferably serrated) chopping knife
Spend as much as you can afford on these, particularly the large chopping knife. In fact, I'd rather spend £40+ on my large chopping knife & head to Tesco/IKEA for my other 2 knives. Check out TK Maxx for surprising bargains.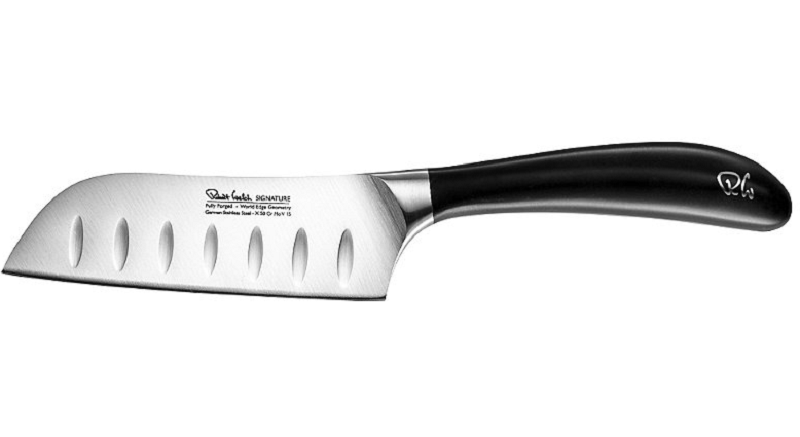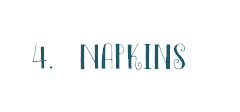 Paper napkins and sheets of kitchen paper just aren't gonna cut it any more so invest in several plain coloured napkins. Even if you only use them for Christmas dinner or birthdays, proper napkins make a big difference to a meal.
I opt for white napkins but this means I'm constantly bleaching them to remove even the tiniest of stains, or I'm replacing them. Anyway, they only cost a pound but I wonder if navy napkins would be equally classic but easier to look after? You could also make your own. Buy some plain cotton material, cut into squares and jazz them up with bright coloured thread, patches, trims or appliqués. Pinterest will come up trumps with inspiration of course.
Add these brightly coloured napkins to a table set with your matching white dinner set and simple cutlery, and tell me that doesn't give you a sense of satisfaction?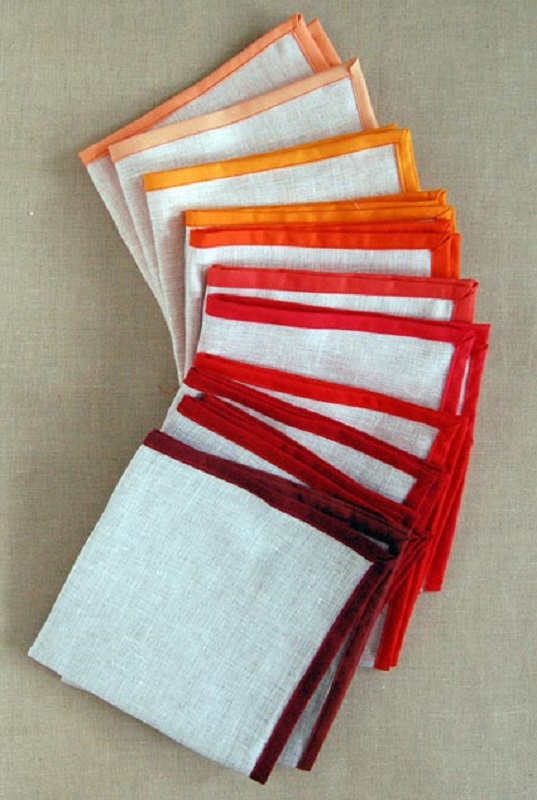 Pastry brushes aren't just for brushing egg wash on pastry or scones, it can be used for marinading meat or brushing a flavoured butter on kebabs. Granted they may seem like a superfluous item, but what will you use as an alternative? Your fingers? No, we're grown ups now.
Next time you're in the supermarket chuck one of these in your basket. The wooden ones with natural bristles cost £1 but you do risk bristles ending up in your food and it looking like blonde hair. Silicone is better and will cost a few £s more.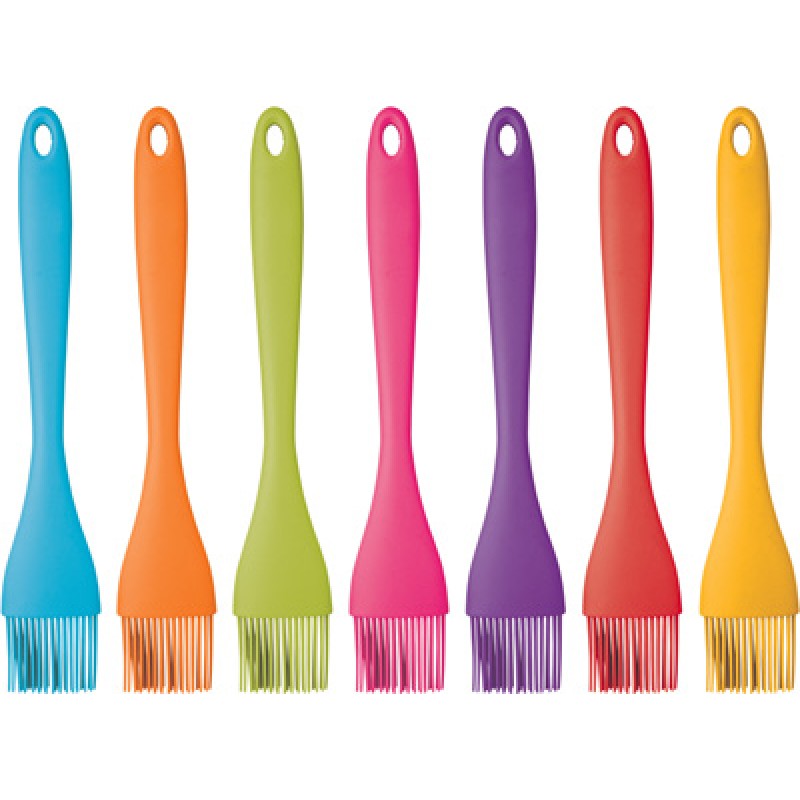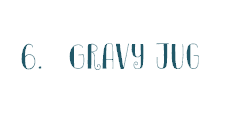 If you're gonna go to all that effort and serve a meal on your matching dinner set with matching cutlery with your lovely new napkins then don't ruin it by serving the gravy in a cup or plastic measuring jug. Buy a gravy jug, but I will let you in on a little secret first – gravy jugs can moonlight as:
Milk jugs
Custard or cream jugs (for pudding)
A watering jug for your plants
So if it is this kind of multi-functionality you want out of your gravy jug, then steer clear of gravy boats. Instead, opt for a simple, white (goes with your dinner set), approx 300ml capacity jug.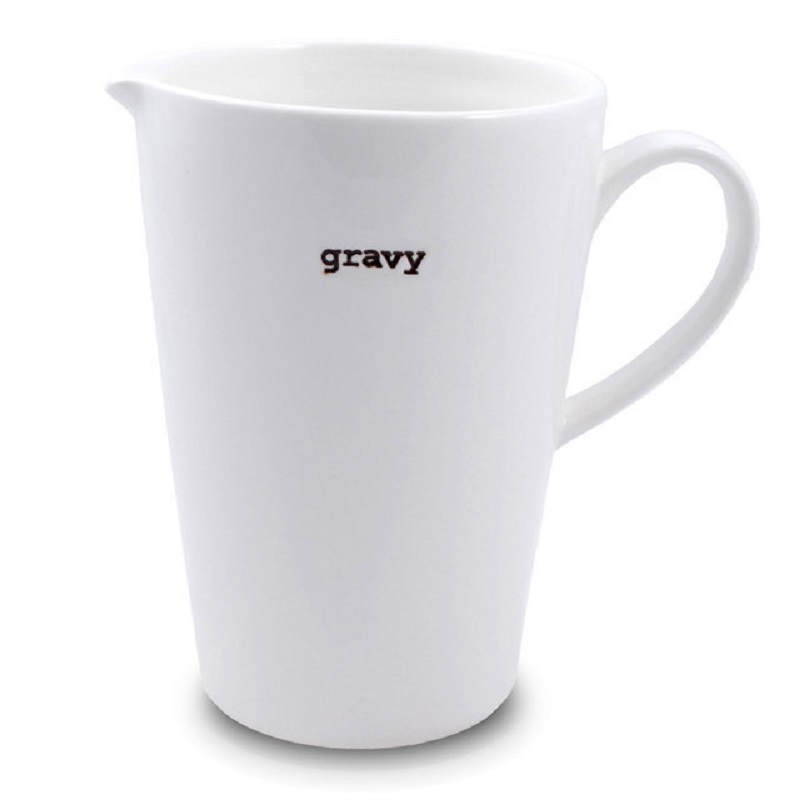 We women are notorious for collecting Tupperware of all shapes and sizes. I just have to look at my Mother's cupboards for proof of this and I'm not even gonna deny that I'm heading in the same direction. I love Tupperware and I use it almost every day. I batch cook and make meals ahead of time, I take lunches to work with me and I store leftovers for the following day. Tupperware is easier to deal with than cling film over a bowl and its cheaper in the long run compared to plastic sandwich bags.
Supermarkets, IKEA and TK Maxx are a good place to look for affordable options. Start with a couple of boxes. 1 large and 1 small and see how you get on. Give it a couple years and you'll need a dedicated cupboard for it all. It's inevitable.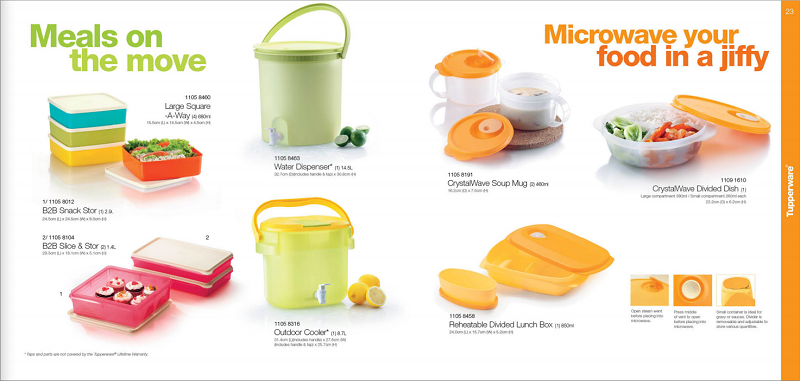 I left home with 1 large frying pan and for 6 months I done ALL my cooking in this 1 pan. But I didn't care, why would I waste money on a POT when there were so many other things (namely vodka) I could buy instead?
Invest the money now in pots and pans and you won't need to replace them for years to come. Ideally you should have:
A massive stock pot
A small saucepan (without a lid)
A medium pot with lid
A large pot with lid
A frying pan
But this is only a guide and not to be taken as gospel. Before you invest in any kitchen equipment think about the type of cooking you do. If you live alone and very rarely entertain then chances are you won't need all this. Perhaps 1 pot and a frying pan is enough? If you are feeding a large family or you tend to batch cook, a massive stock pot & a few medium sized pots are a better investment.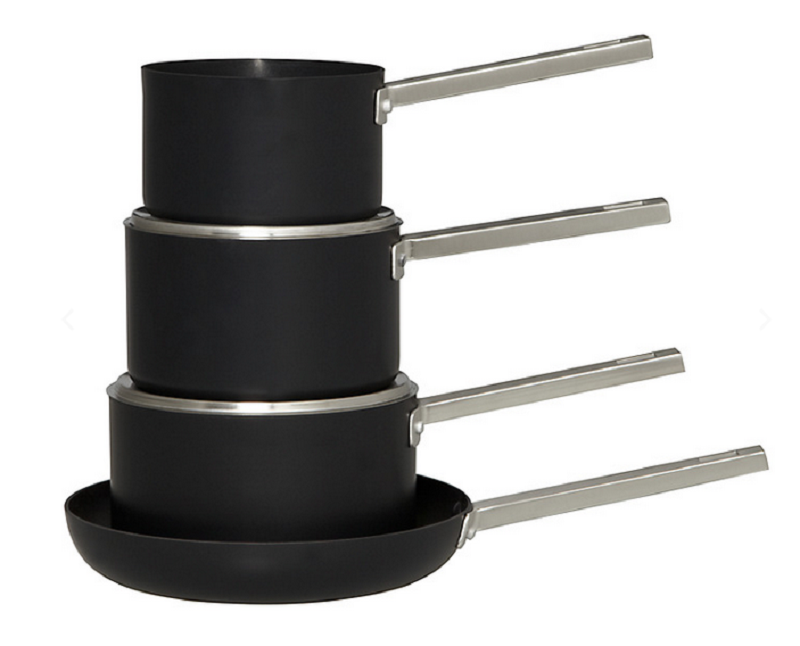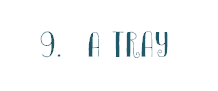 Whether you eat your dinner at the dining table, your breakfast in your bed or your comfort food on the sofa, quite frankly you need a tray to transport it all. After all, you're a grown up, why make those extra trips if you don't need to?
I suggest you opt for wood or a wipe clean lacquer, and something with handles which can handle a bit of weight. Also make sure it can fit several things on it at once: A tub of ice cream, spoons, bottle of wine, bowl of crisps, 2 glasses and a chocolate bar for example.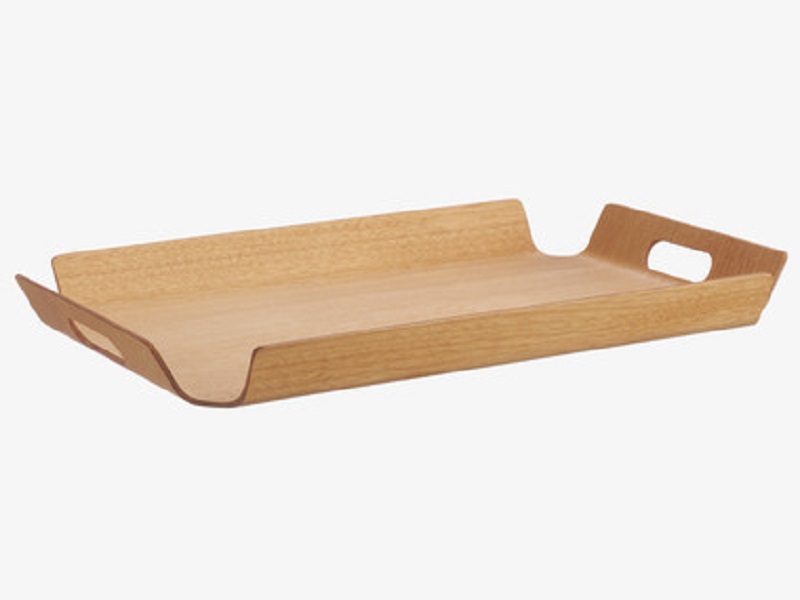 And finally, the item we use every day (if not several times a day) but which often gets overlooked – the kettle. I totally understand if you have kettle nonchalance, after all it's sole purpose is to boil water and what really is the difference between an expensive one and a £15 job from Asda huh?
Time and noise, that's what.
For anyone who has ever boiled their kettle and felt (a) "that makes some racket?" or (b) "Christ, that's taking its time", you need to invest in a new and more expensive kettle. Life is too short to stand around waiting for water to boil for your tea or pot of pasta. Plus, we all need a few luxury items in our lives so why not make it one you use every day?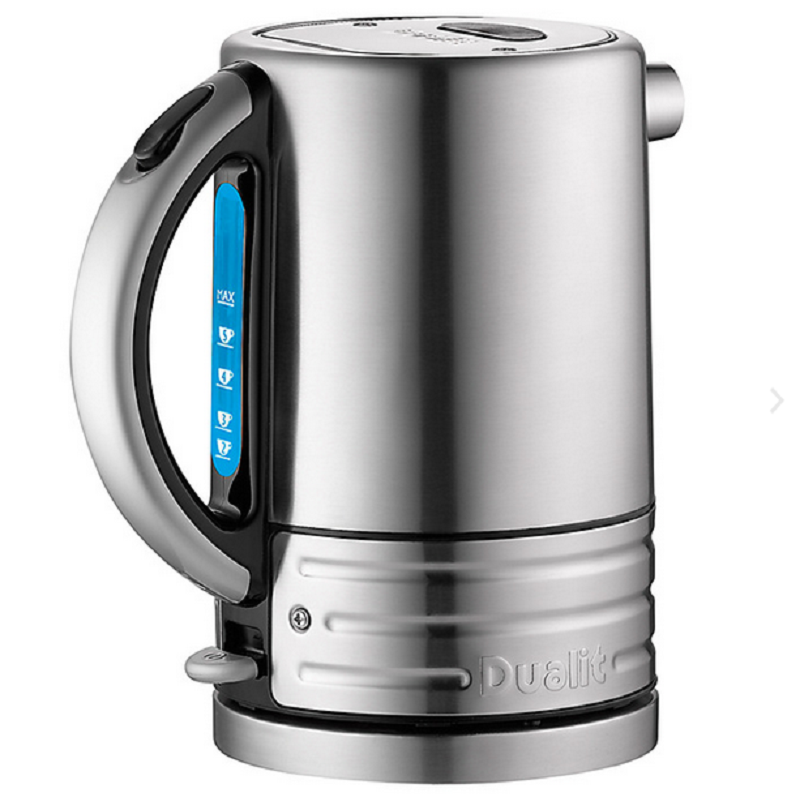 So where do you rank on this list? Are there items you would add? Or are there items you aren't convinced about? Let me know!