There are moments in life where karma visits and drops a load of "ya dancer" in your lap. This moment was when I was sent a box of meat from the aptly named Carnivore Club.
If you're just tuning in, you should know straight up, I'm an out and proud carnivore. #MyFavouriteFoodIsMeat. It might have something to do with the fact that growing up my father was a butcher or maybe I was just raised in a time and place where vegetarianism was tres obscure. Who knows, all I can say is my love affair with meat shows no signs of abating, particularly since I sampled Carnivore Clubs meat box.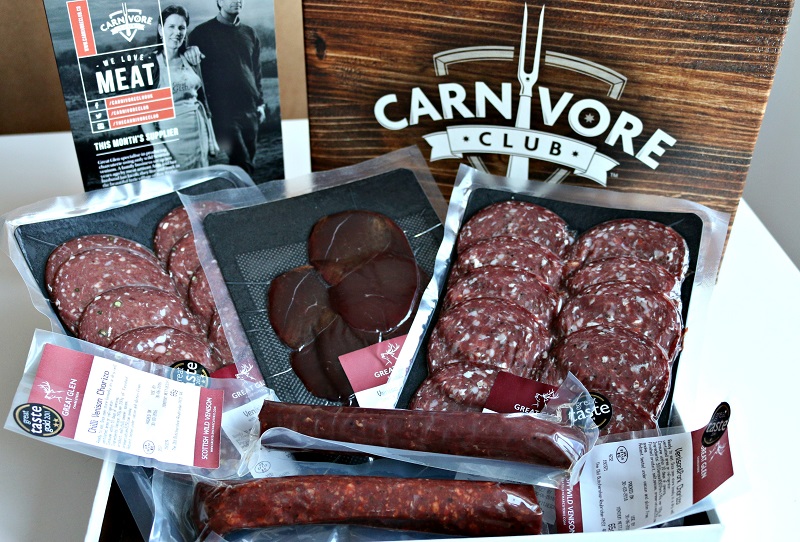 Who even are Carnivore Club?
The Carnivore Club are the worlds first "curated cured meat of the month" club. You pay a monthly subscription fee and you're sent a box of 4-6 pieces of hand crafted cured meats from around the world. Each month, the box is themed around one artisan producer. For example, French Charcuturie, South African Biltong or Spanish Chorizo.
The products are vacuum sealed so they can be stored at room temperature for at least 1 month. After which, and once opened, they should be kept in the fridge until the use by date on the packaging.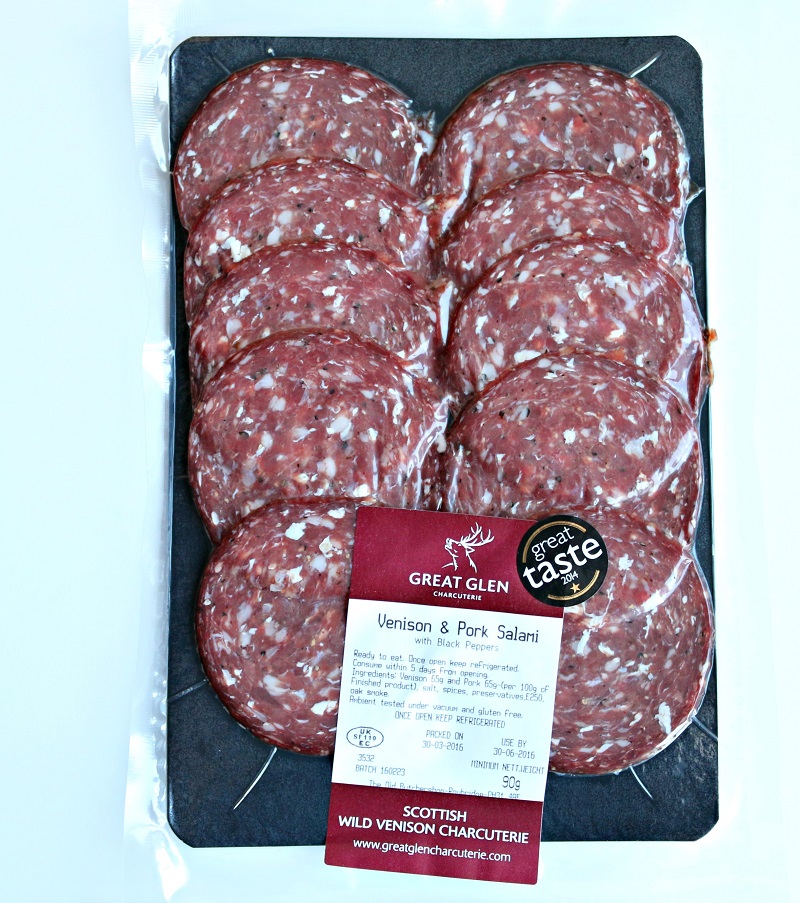 Subscription to the Carnivore Club is £29 per month and you can select whether you'd like to receive the box monthly, bi-monthly or quarterly. Alternatively you can try a 1-off box, or buy a box as a gift, with no commitment for just £32. You can purchase a box from anywhere in the world, just remember to select your location from the header tab on their website.
What I particularly loved about Carnivore Club was their ethos of endorsing producers who use ethically treated animals, employ humane slaughtering practices and locally sourced ingredients for their produce. Proving, just because we're carnivores, doesn't mean we don't care about where our food comes from and how it got there.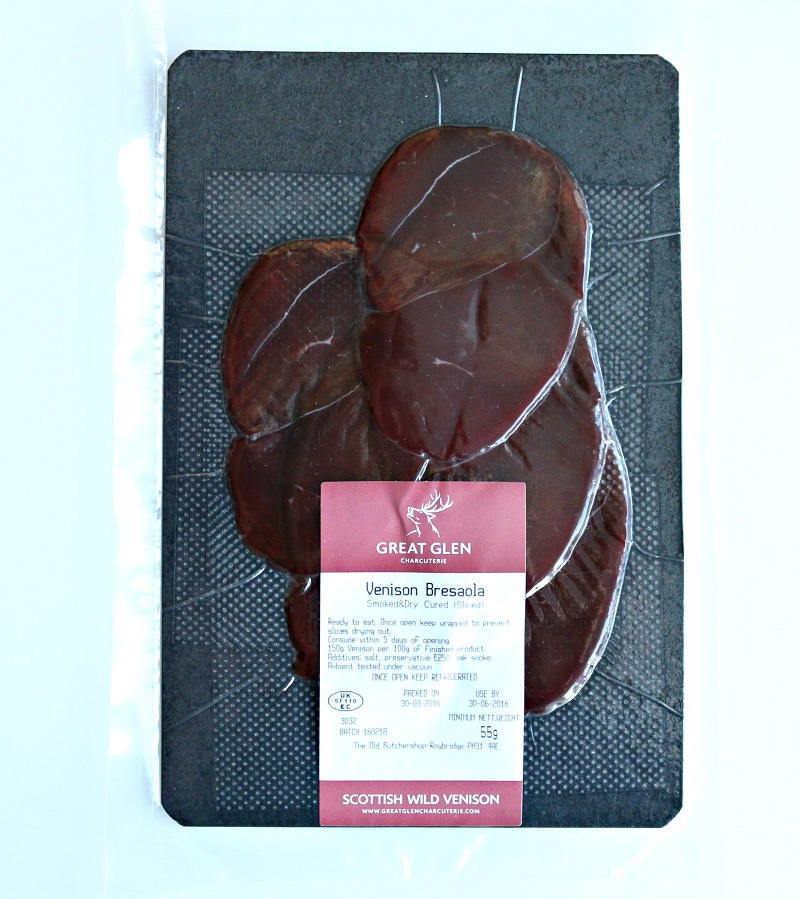 Scottish Venison Meat Box
I was sent the Scottish Venison box featuring 5 products from the award winning family business, Great Glen Charcuterie. Great Glen Charcuterie are based in the Scottish Highlands and their wild venison products are hand and air dried to preserve the flavour.
The meat box contained:
Venison Bresaola
Venison Salami
Venison & Pork Salami
Chilli Venison Chorizo
Venison & Pork Chorizo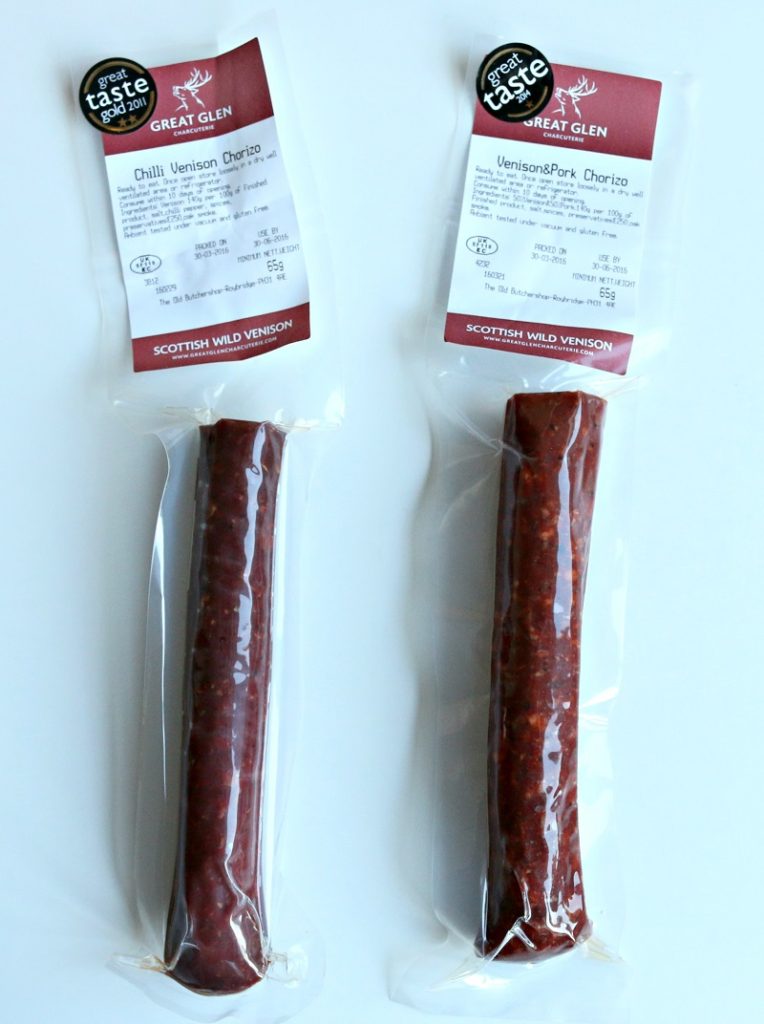 Honestly, I was blown away with the texture and flavour of these meats. It was like no salami, chorizo or bresaola I'd ever had before.
The salamis and bresaola were so thick and meaty it really felt like I was eating chunks of venison. Which sounds daft considering that is what it is, but consider your average packets of salami and how stringy and meagre they feel, you'll understand my surprise. The chorizo tasted like nothing I've eaten before. It was a dense stick of meat with none of the gristly fatty bits characteristic of chorizo.
I also loved the fresh punchy peppercorn flavours, which tasted fruity rather than spicy, and I think this complimented the gamey flavours of the meat very well.
So what to do with a box of meat? Asides from sampling the individuals meats in a simple cheeseboard, I combined these lush venison cured meats with 2 TexMex dishes:
Chilli con carne – I added chilli venison chorizo, a fistful of dark chocolate & a heap of hot pepper jelly to a pot of chilli. The strong venison flavours added a depth of flavour & a lovely texture. Look out for forthcoming blog post with the recipe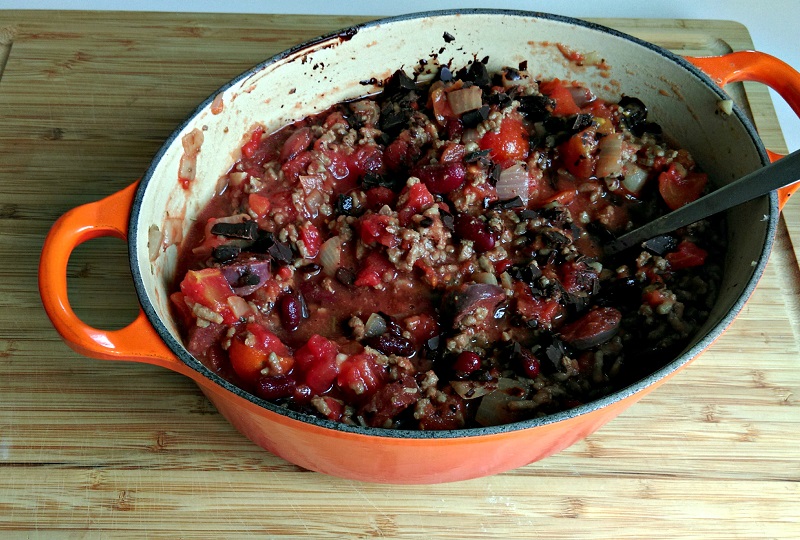 Quaesadillas – Strips of venison & pork salami, salsa, sour cream, Monterey jack cheese & spring onions was sandwiched between 2 toasted tortillas for an easy midweek dinner. The strong punchy flavours of the meat were wonderful with the creamy melted cheese & sour cream.
If you need more inspiration on how to cook with these fab meats, head over to Great Glen Charcuterie's recipe page here. I'm delighted to discover I can purchase more of Great Glen Charcuterie's lush products from my local farm shop. For more information on stockists in the UK, click here.