Ever fancied having a go at making your own pasta? Got a pasta machine buried in the back of the cupboard? Well break it out my friend! I swear, making your own pasta is really not as complicated as it looks.
Admittedly, I don't make my own pasta that often. Most of the time I'm happy with the fresh, shop-bought stuff. After all, pasta dishes in my house tend to be those which are thrown together in 10 minutes, at the end of a long working day, with scraps kicking about the fridge. I make no apologies for the fact that I can't manage life, work, friends, and family in addition to making pasta from scratch on every occasion. But, isn't it nice to have the fresh stuff on occasion? After all, if you're going to the effort of making Lasagne from scratch why stop at the ragu & bechamel?
If you decide to enter the making-pasta life then you need to know 1 thing: You need a pasta machine. I'm sure there are scores of Italians out there who will swear otherwise, but make your life easier and just buy one. They cost around £20 and tend to come with an attachment for turning pasta sheets into tagliatelle and spaghetti. Granted a pasta machine won't be a kitchen gadget you'll use every day, but if you look after it I see no reason why it won't last a lifetime.
Ingredients
This recipe will make 1 portion of pasta for 1 person which is ideal for something like tagliatelle or spaghetti. You can increase these quantities according to how many people you're feeding. For example: 200g flour + 2 eggs = 2 people. 300g flour + 3 eggs = 3 people. You get the picture. If you're making Lasagne then I recommend 400g flour + 4 eggs.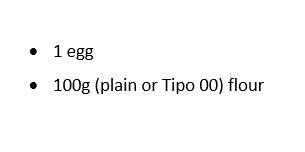 Sift the flour into a large bowl and make a well in the middle. Crack the egg(s) into the well.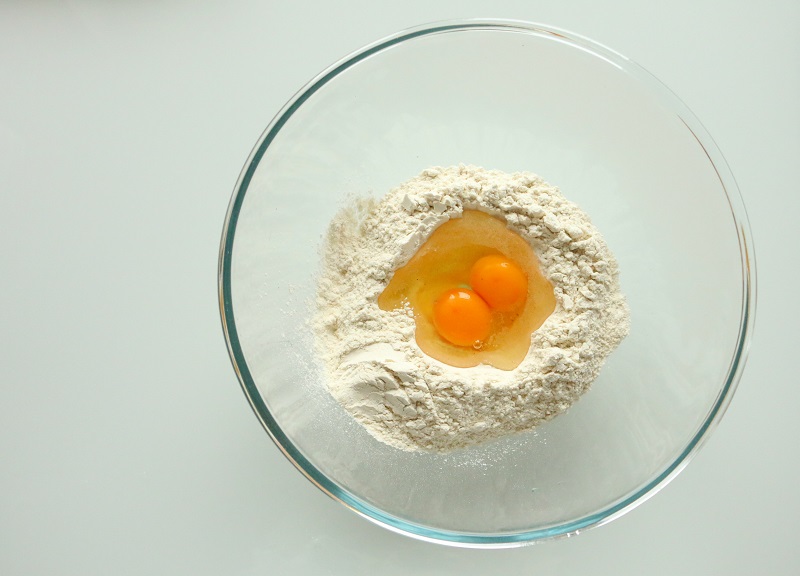 Using a fork, gently mix the egg & flour together until it forms a lump.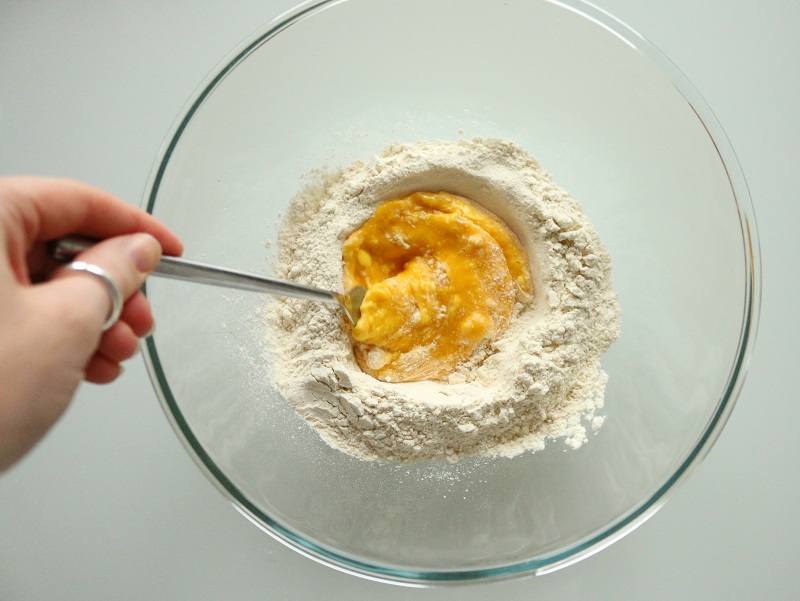 If you feel the dough is too dry and not coming together, add a (very small) splash of water.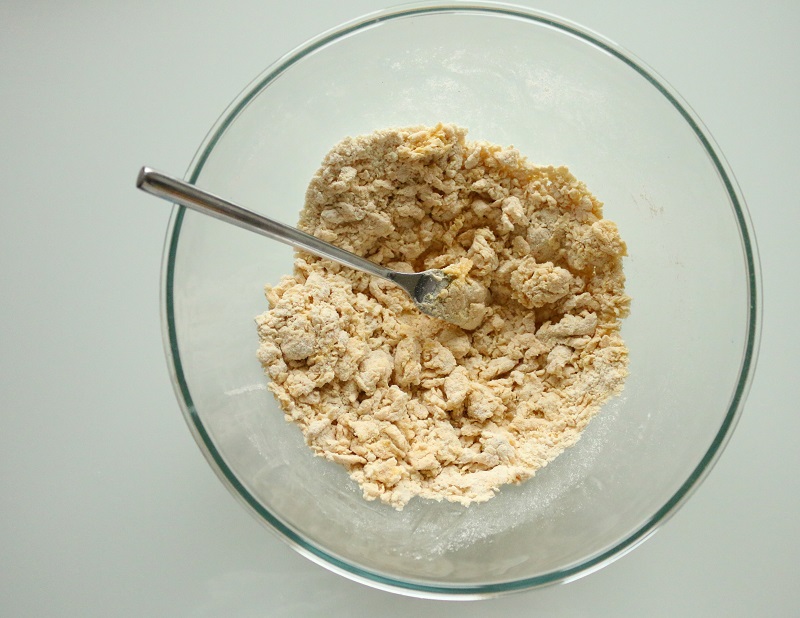 Use your hands to bring the dough together into a ball and knead for 10 minutes until the dough feels like Play-doh. Pop the dough into a plastic freezer bag (or cover with cling film) and leave to rest in the fridge for 30-40 minutes.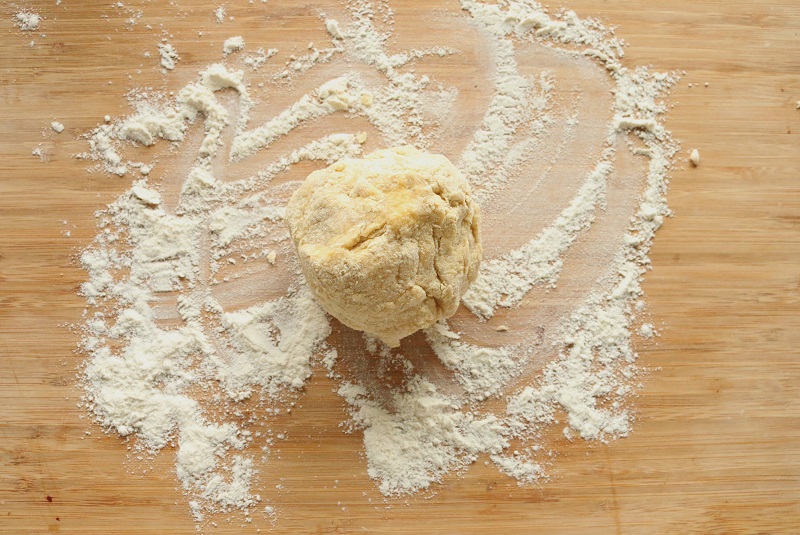 Meanwhile set up your pasta machine at 1 end of a table or kitchen counter with the handle facing towards you and the dial facing away. Dust the counter and the machine, very lightly, with flour. Then add a light dusting of semolina or flour to a large flat dish or tray (you may need several if making Lasagne sheets).
Once the dough has had its resting time, cut it in half and flatten it out slightly. Leave the other half in the bag to stop it drying out.
Set the machine to the widest/lowest setting (Setting 1) and run the dough through the machine three times. Fold the pasta sheet into a third, then roll it through the machine twice. Turn the machine to setting 2 and run the pasta through twice.
Continue this process until you reach setting 7 but remember to lightly flour the counter and/or machine if you think the dough will stick. You should now have a long sheet of pasta.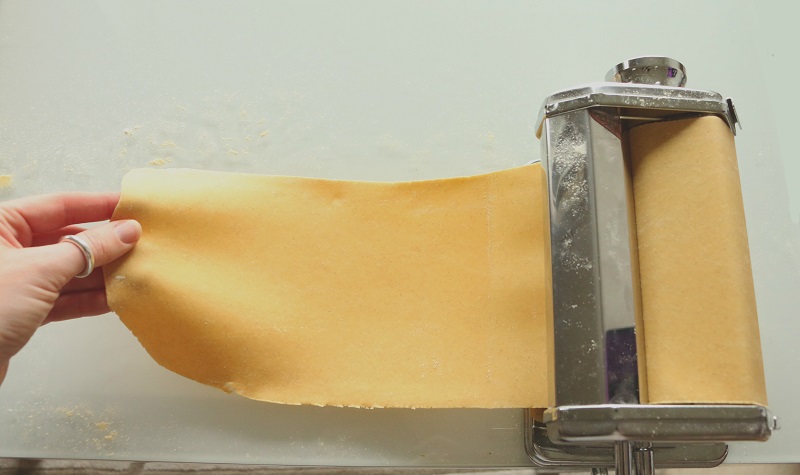 If you are making Lasagne, cut the sheet of pasta into rectangular shaped pieces. Lay these sheets onto the dusted trays, sprinkle a little more semolina/flour on top, and leave them to dry for approximately 1 hour.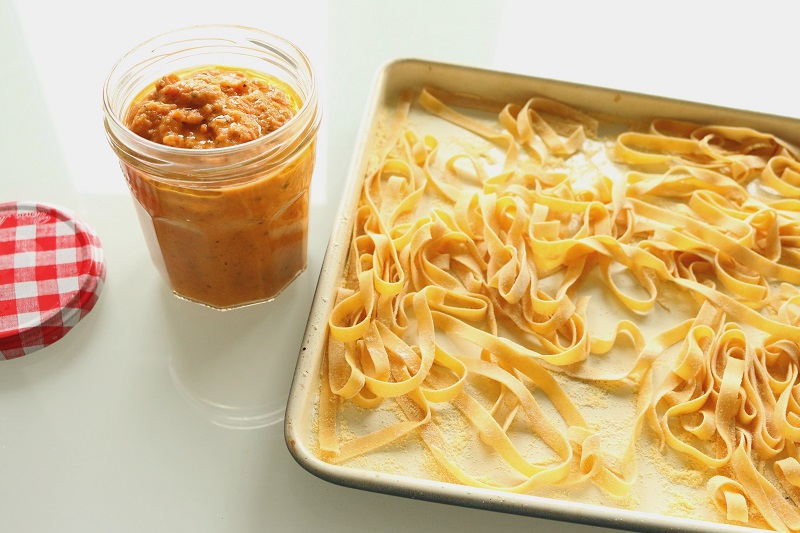 If you are making tagliatelle or spaghetti, cut the pasta sheet in half and run each half through the appropriate machine attachment. Drop the pasta into the dusted trays, sprinkle with semolina/flour, and leave to dry for approximately 30-40 minutes. Continue this process with the remaining dough.
Cooking Fresh Pasta
Lasagne sheets don't need to be cooked beforehand and can be added to the dish as they are. Assemble and cook the Lasagne as you normally would. If you are making spaghetti or tagliatelle, bring a pot of salted water to the boil, add the pasta and cook for 2 minutes only. Drain and serve as you normally would.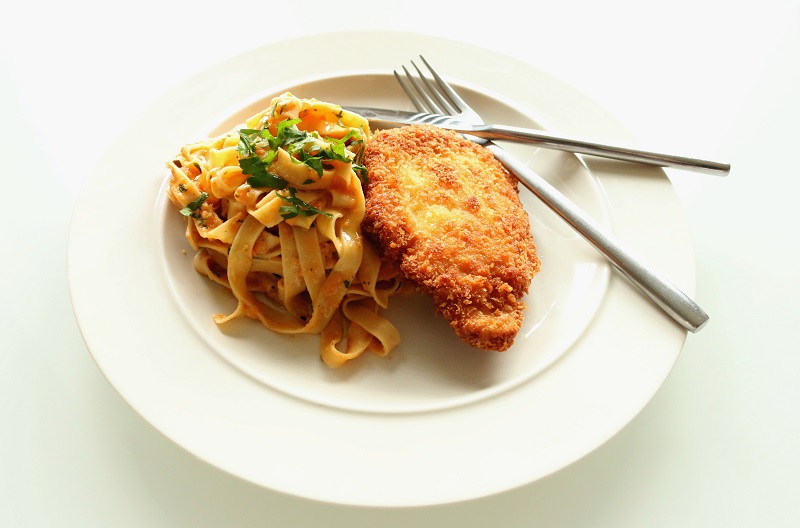 Storing Fresh Pasta
Store the dried pasta on the dusted trays for 1-2 days and cook as above. Alternatively, transfer the dried pasta to a plastic freezer bag, freeze for up to 1 month, then cook from frozen for 3-4 minutes.
Click here for a recipe for fresh tomato pasta & pork milanese: a match made in heaven for tagliatelle.