Contrary to what my Instagram feed will have you believe, I'm no ways a chocolate fiend (its crisps that are my kryptonite). No, that title belongs solely to R. Not only is he a chocolate fiend but he's also a chocolate snob where only the good stuff will suffice: Lady Godiva, Hotel Chocolat, Charbonnel et Walker to name a little of what lurks in his dedicated chocolate cupboard. Granted, he will slum it with a little Green & Blacks now and then when he's desperate. After all, compared to Edinburgh, Falkirk does offer little for the chocolate connoisseur.
Me on the other hand, I stick to my working class roots and I love cheap chocolate, you know the stuff from our childhood like Taz bars, Curly Wurlys, and Fudge? I can also go a long time (ok, like…5 days) without chocolate and think nothing of it, but when I have a small piece I need more. Case in point: Mars Bar ice creams and of course anyone following me on Twitter will remember the great Creme Egg fetish which ran Jan-March 2017.
Rolos are another vastly underrated chocolate in adulthood but one which I considered pretty swanky as a kid. It musta been the romance factor associated with them. Couple Rolos with a tray of gooey chocolate brownies and not only are you upping the ante on chocolate (I see your Champagne truffles and I raise you this dense fudgey rolo brownie) but you're dipping a toe into your childhood. On the other hand, if you just wanna satisfy a chocolate craving then your shopping list follows.
Rolo Brownies
This Brownie recipe comes from my much loved Hummingbird Bakery cookbook and I urge every baker/cook/food blogger to buy it, Literally everything I have ever made from this book has turned out to be a roaring success. I've stayed true to their recipe for Traditional Brownies and only added the suggestion of squishing some Rolos down into the warm Brownies when they're fresh from the oven.
This recipe will give you between 12-20 brownie depending on how small/large you cut them. Or depending on how many Rolos you have, just remember you get 10 in a pack.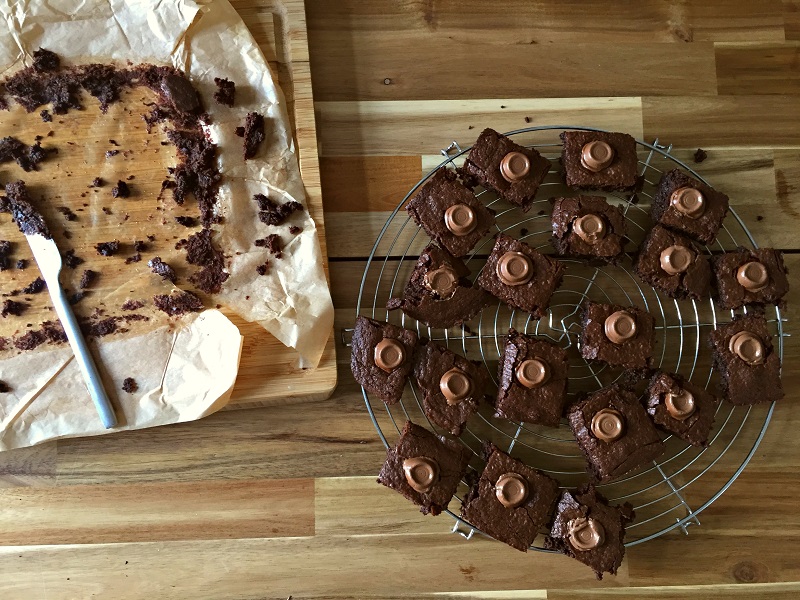 Ingredients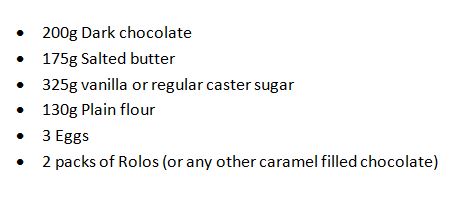 Make it Gluten Free: Replace the flour with rice flour, skip the Rolos (sorry but they're not GF)
Make it Vegan: Use vegan butter and vegan chocolate, and replace each egg with 1 ripe, mashed banana.
Preheat the oven to 170C and boil the kettle.
Grease a rectangular dish or baking tin which is (or as close to) 33 x 23 x 5cm with butter, then line with greaseproof paper. I find the easiest way to do this is to cut a sheet of paper larger than the dish and snip the corners.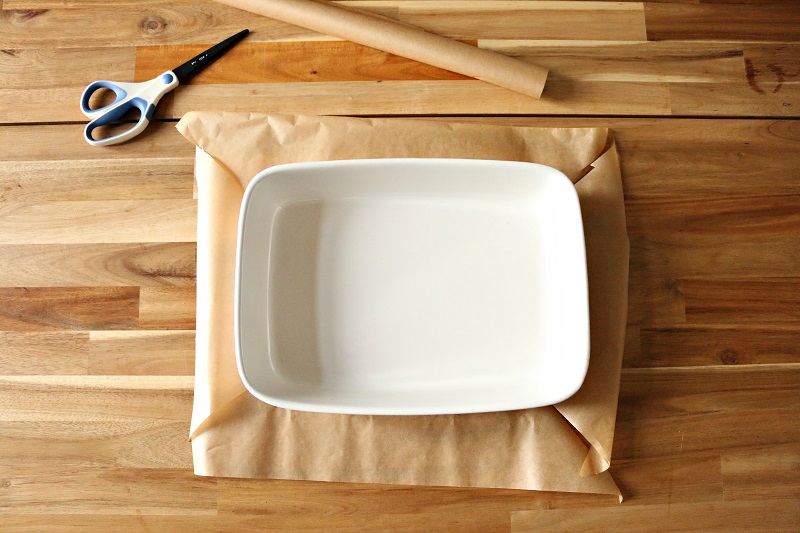 Then press the paper into the dish, smoothing out the creases as you go. It doesn't need to be perfect but do allow for some overhang.
Put the dark chocolate and butter into a heatproof bowl over a saucepan of hot water from the kettle, and ensure the base of bowl does not touch the water. Leave this over a low simmering heat until the chocolate and butter are melted. Stir occasionally and feel free to lick the bowl after (cooks treat and all).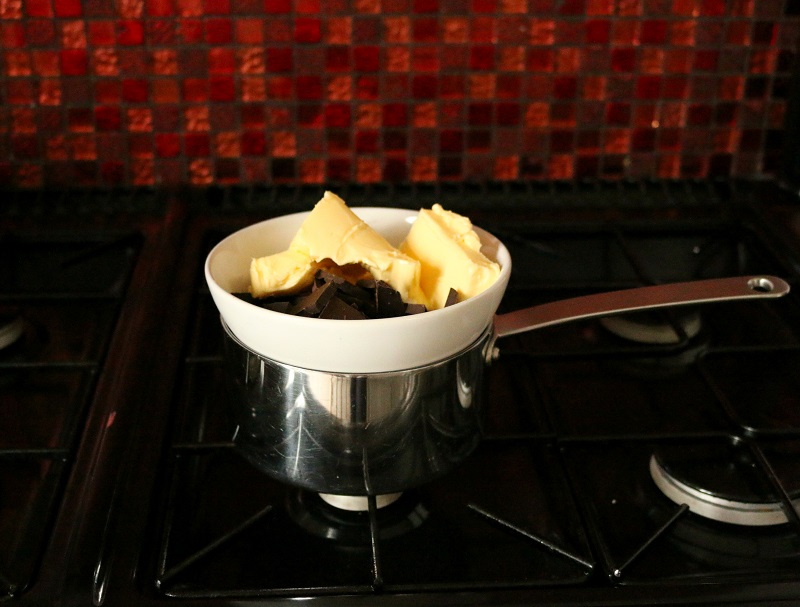 Remove the melted chocolate from the heat and in a large bowl, mix together the chocolate and sugar until it forms a grainy mixture. Sift in the flour and stir until combined.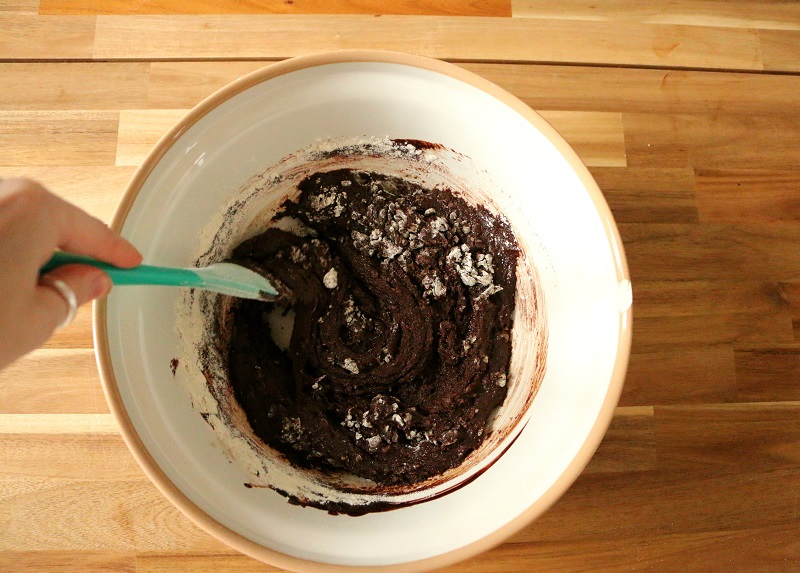 Then add the eggs, one at a time, beating well until each one is combined.
Scrape the brownie mix into the prepared dish and smooth the surface with a spatula. Bake in the centre of the oven for 30-35 minutes. Be careful not to overcook the Brownies, they should always be quite gooey in the centre.
Once cooked, remove from the oven and immediately press Rolos into the Brownie tray at intermittent spaces, allowing for 1 Rolo per brownie. Leave the Brownies to cool in the tray before lifting out using the greaseproof paper. Or as I did, scraping it out with a knife, licking the knife clean, and gobbling up all the warm fudgy leftover pieces.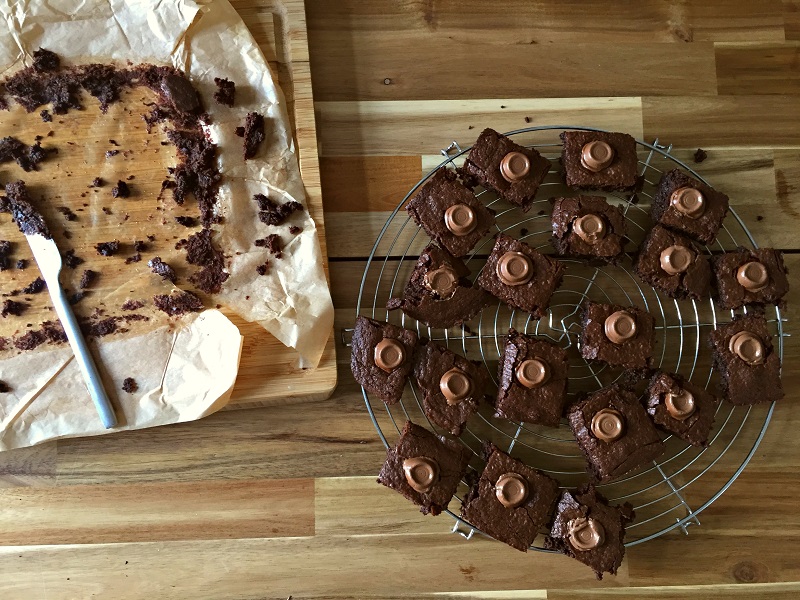 Cut the Brownies into squares and immediately apply to face. Alternatively, if you serve these warm with a dollop of thick cream or ice cream for pudding I'd be very happy.