When it comes to decorating your home, rental or otherwise, in my mind there's no better way of stamping your mark on the place than hanging a little wall art. One of the first things I tend to do in a new home is get the pictures on the wall pronto because even if the place is filled with boxes (ahem, for months on end) then at least it feels like my space, you know?
I've lived in umpteen rentals over the years and during this time I was also a student for NINE SOLID YEARS (yeah that's still a tough pill for me to swallow) so I fully understand the necessity of making a house feel like a home but without spending a small fortune on artwork. And I don't think you need to, even if you do want something other than IKEA art which everyone else has.
R and I recently waved goodbye to our slick Edinburgh pad and bought a fab Victorian house with a plethora of rooms and wall space to fill. Suddenly all that artwork we'd accumulated over the years and stuffed into every spare space of our flat now looked lost in our new home. So we're now on a cautious-not-to-get-carried-away-with-ourselves-while-not-settling-for-any-old-art journey to fill this place up. I recently got a helping hand from Jennifer over at the US-based Modern Map Art who creates beautiful posters of countries, cities, and Ski trails; and who kindly offered to send me a poster of my much-missed Glasgow.
Their black & white prints of countries, cities, and ski trails have a cool vintage feel to them and would look pretty slick in a matte black frame, while their multicoloured skylines would brighten up any room. And at $30-$40 a pop, they're even affordable for most student digs.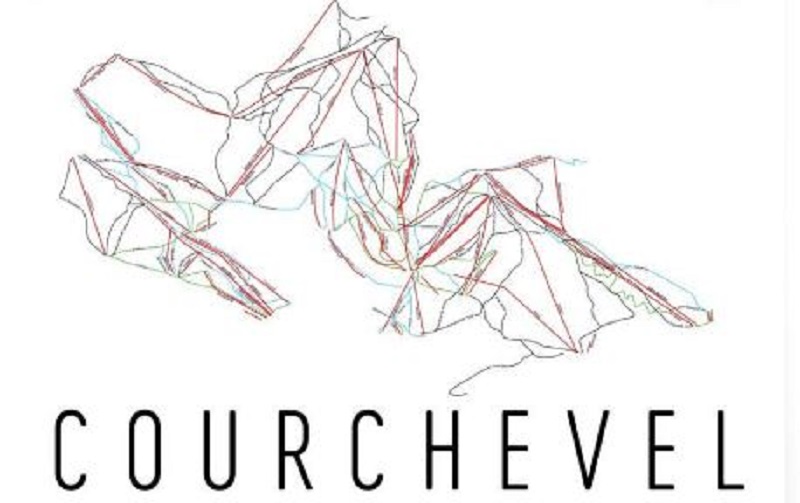 Despite being a US-based company, their range of countries and cities does extend out with the States and worldwide, although if you are looking for something over and above this, they're happy to work with you to create something memorable.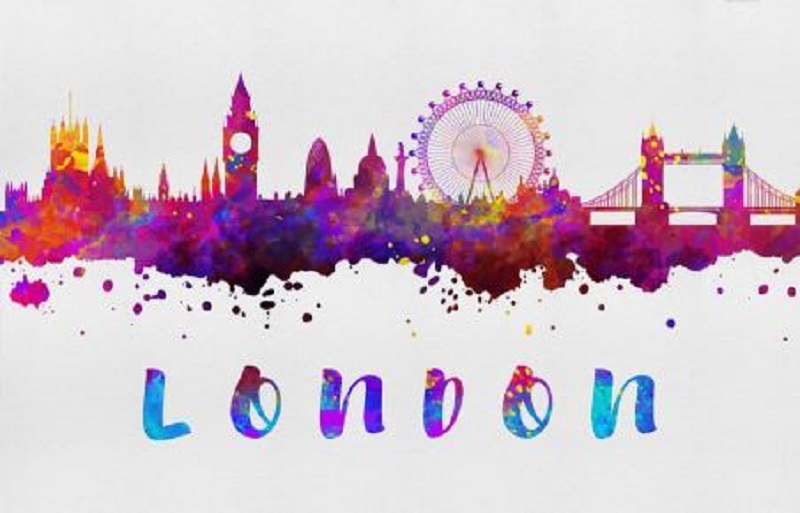 So next time you're looking for a unique and personalised gift, scoot on over here. I have a certain wee Austrian buddy who, after recently leaving to work in Switzerland and is homesick for her beloved Weeg, would love this Glasgow poster. That is if I bear to part from it. Cause it would look awfy good in my kitchen!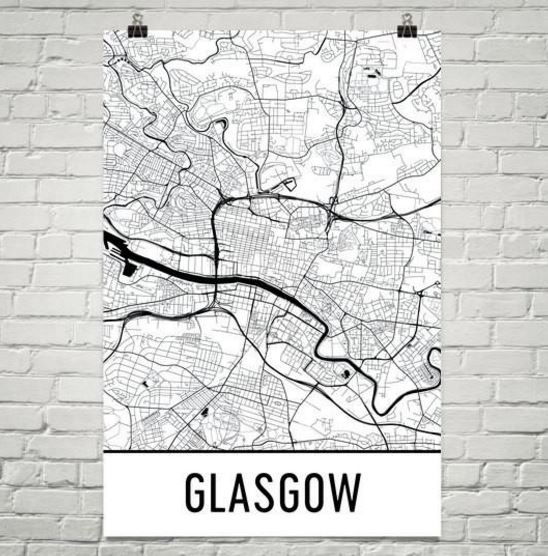 This post is sponsored by Modern Map Art, and all images are courtesy of their website.