I'm fully aware that posting a cake recipe on the 3rd January isn't gonna entice many people. At this point, if my Twitter timeline is anything to go by, the majority of folk are kick -starting their new year in the "healthy" way. Whether this be juicing, eating avocados (it's always bloody avocados isn't it?), joining the gym and whatnot. However I refuse to buy into this New Year, New Me malarky. I've never been a fan of it. Maybe it's cause I'm an academic and the new year for me feels more appropriate in Autumn in a kinda back-to-school kinda way. Or maybe its cause at this time of year I still have a fridge full of cheese, a cupboard stuffed with chocolate and pannetone, and I still get enjoyment outta these foodstuffs despite the date on the calendar. Instead, I say eat it all, in moderation of course, but most importantly ENJOY eating it and forgo the health kick until at least the nights are a little lighter.
It is for this reason alone (i.e. simple enjoyment of food) that I also suggest you bake a cake. After all, this is the time of year for hibernating from the cold, for families getting together and (sadly) going back to work, and in my mind there is no better way accompaniment to either of these than a slice of homemade cake.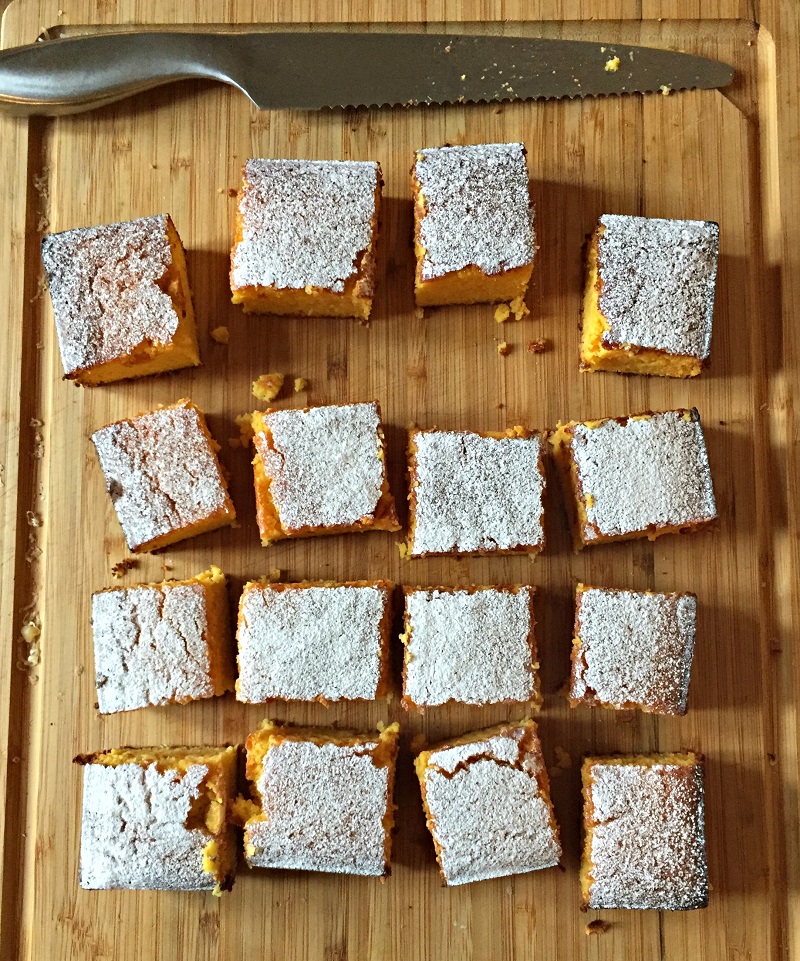 The cake you should opt for here is Nigella Lawson's Clementine Cake from How To Eat, and I suggest this one for a number of reasons. First, it's sickeningly easy to make (in that I recommend if you've never baked a cake before you start with this one) so regardless of how much you have on right now this is the one cake I promise you do have time to make. Also this is the kinda cake that just gets more deliciously stickier after sitting in the cake tin for a few days. Ergo you can make it in advance. It's also Gluten Free and low in fat (yeah you heard that right: no butter in this bad boy). So in effect, this is a virtuous kinda cake which should appeal to those trying to be healthy this time of year, but for those of us who aren't, a dollop of thick cream will balance things out.
Clementine Cake
I've done no tinkering with this recipe, it's literally perfect as it is, although I have replaced the round cake tin with a square one purely because I like square slices as opposed to wedges. You could serve this cold, dusted with a little icing sugar, with a cuppa coffee for an afternoon snack (ideal for that dreaded return to work) but it is equally good served warm for pudding with a scoop of vanilla ice cream or extra thick cream.
Ingredients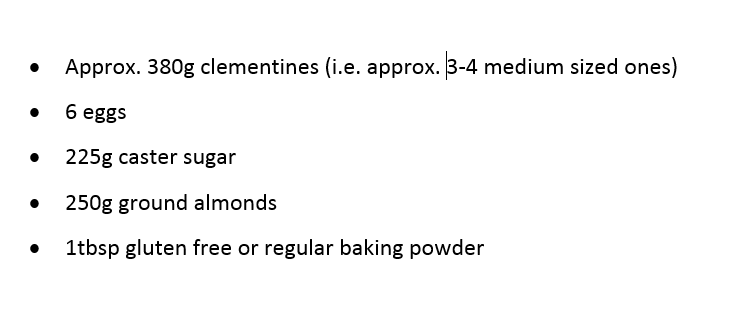 Place the clementines in a pot of cold water and cook on a low-medium heat with the lid on for 2 hours. Once cooked, remove the clementines from the pan with a slotted spoon, cut in half and leave to cool for 10-15 minutes. Then blend the clementines (skin and all) until you get a smooth mixture.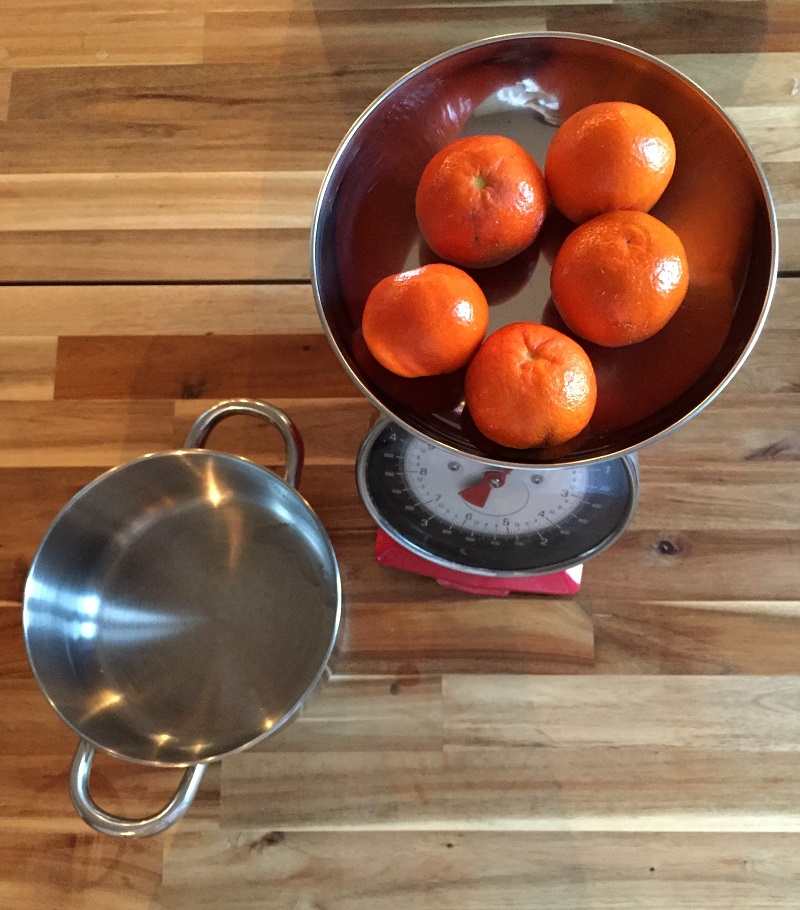 Heat the oven to 190C. Butter and line a 8 x 8 inch square tin or an 8 inch round tin with greaseproof paper, and dust it with flour.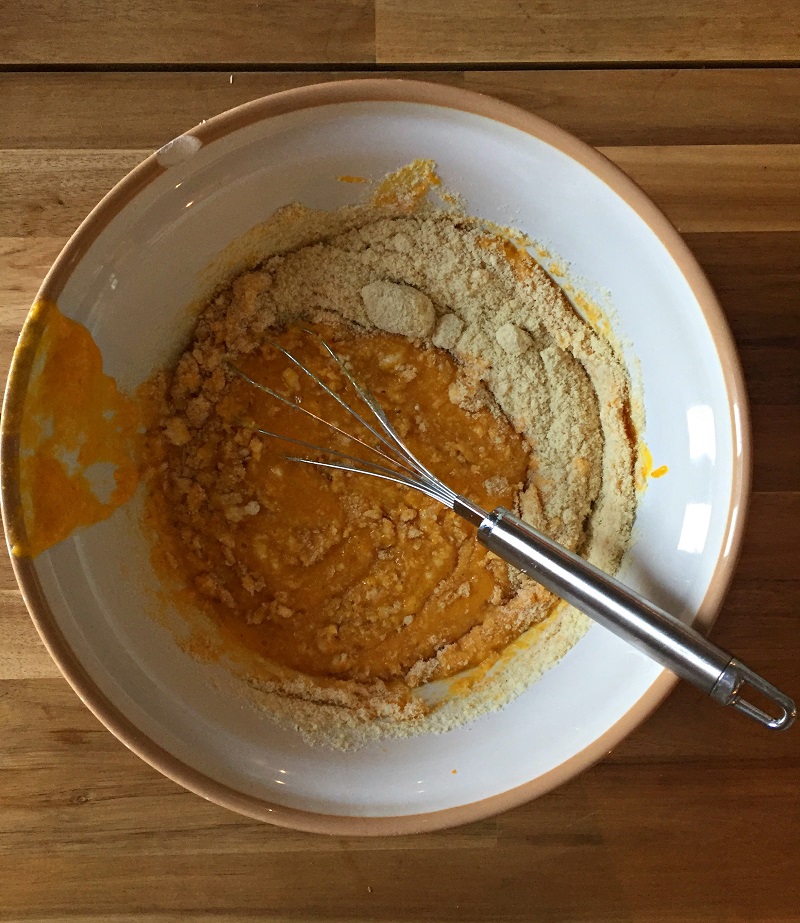 Scrape the smooth clementine mixture into a large bowl and add the remaining ingredients: beat well with a whisk to get a smooth batter.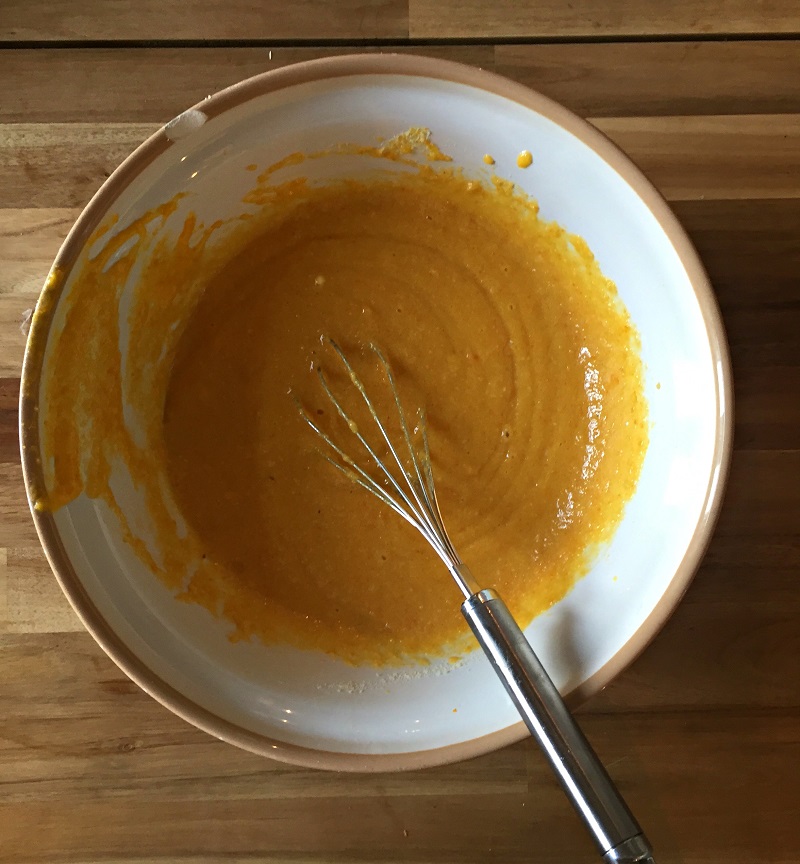 Pour the cake batter into the tin and bake for 1 hour. After 15-20 minutes, cover the cake with tin foil to stop it from burning.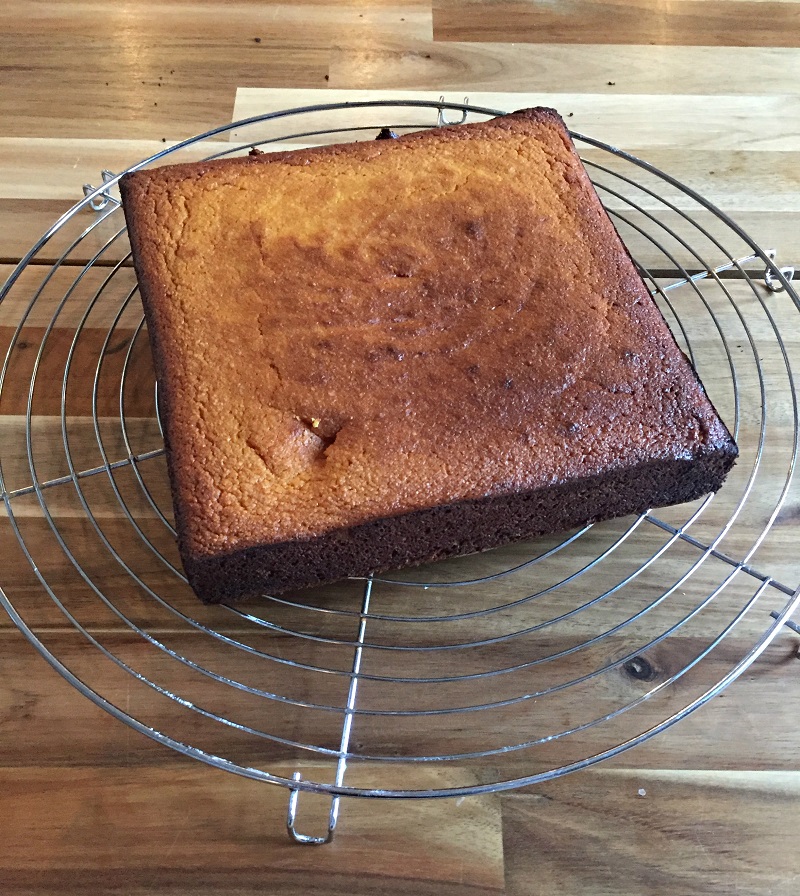 Once the cake is cooked, remove from the oven and leave to cool for 10 minutes in the tin before turning out onto a wire rack.
Serve warm or leave to cool before dusting with icing sugar and cutting into slices or squares. This will keep in the cake tin for several days: if it lasts that long.