Gnocchi is comfort food in it's full glory, and honestly, in times like these, I think we need all the comfort we can get. Now I know that because of the Covid lockdown flour is in short supply (out of everything, whodda thought flour would the hardest thing to come by?) and you can easily buy a packet of gnocchi from the supermarket but trust me when I say the homemade stuff is so much better: it's light and fluffy, and although it does take over an hour to make, most of this cooking time is taken up with the potatoes baking in the oven. Try it and see, and I swear you won't wanna go back.
This will give you 2 generous portions of gnocchi, but feel free to double or triple the quantities to feed more. Use whichever sauce you like (or which you can get your hands on) but I've listed my two favourites to get you started.
Ingredients
500g potatoes (skin on)
1 egg
250g plain or 00 flour + extra for dusting
Nutmeg
Salt & pepper
Semolina or polenta or flour
Heat the oven to 180c. Stab the potatoes all over with a fork, sprinkle with a little sea salt and bake in the oven for 1 hour.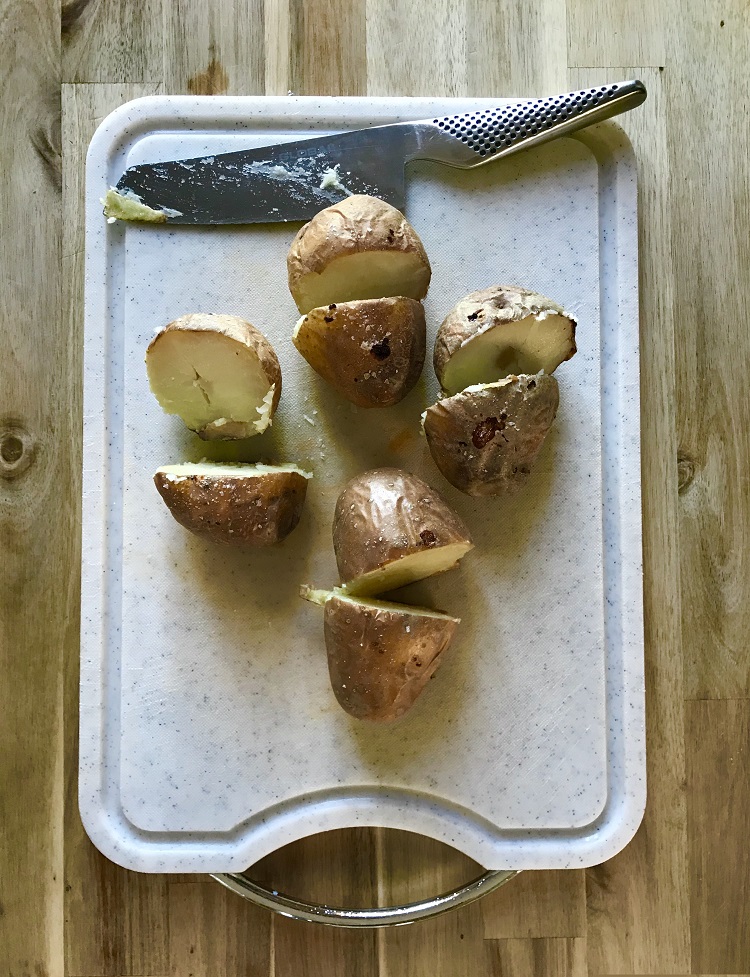 Once cooked, slice the potatoes in half and scoop out the filling with a spoon and either press through a potato ricer or a mash until light and fluffy. You can now also eat the salty potato skins as a snack (cooks treat an all).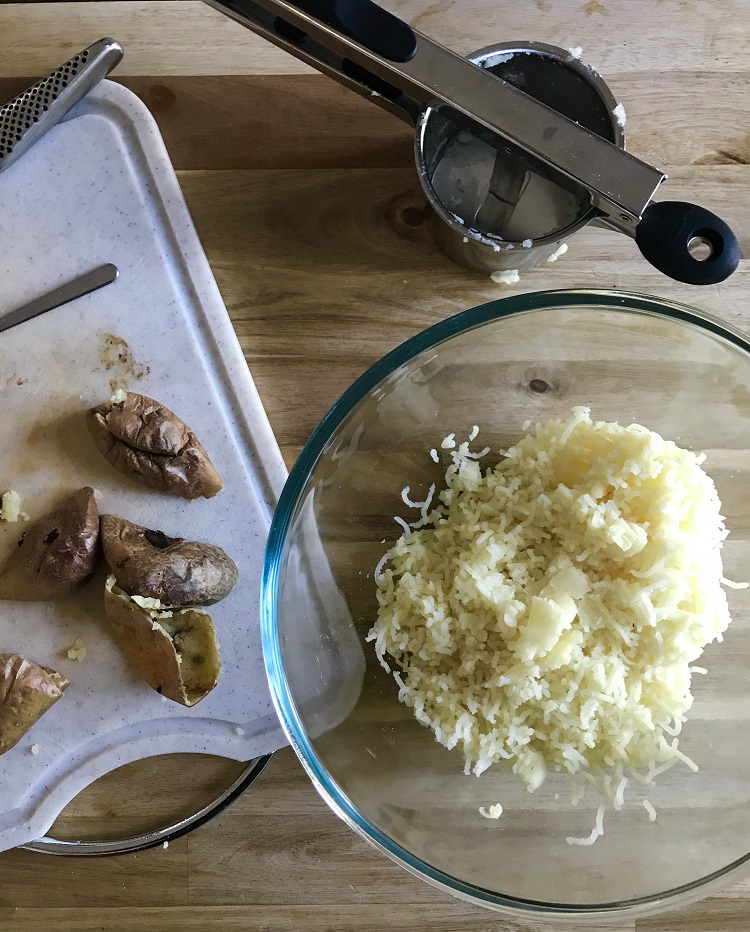 Season the mash with salt, pepper, and little grated nutmeg. Then add the sifted flour and the beaten egg. Get your hands in there and mix until it comes together to form a lump but remember, the dough is meant to be lumpy and shouldn't be smooth like pasta. So don't be tempted to knead it as this will activate the gluten in the flour and give you chewy gnocchi.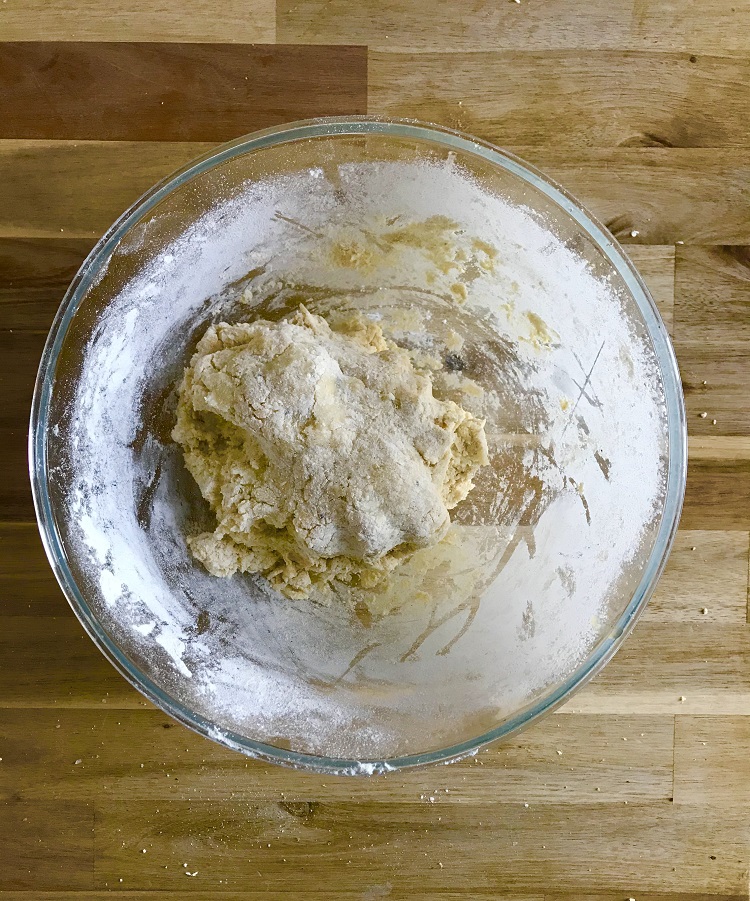 Lightly flatten the gnocchi dough onto a floured surface, and cut into thick strips.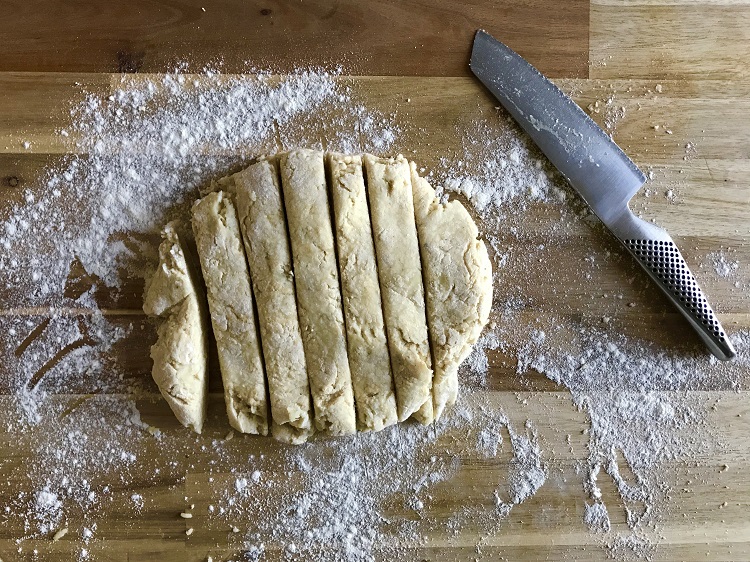 Roll these strips into long sausages approx. the thickness of your pinky finger then cut into small squares.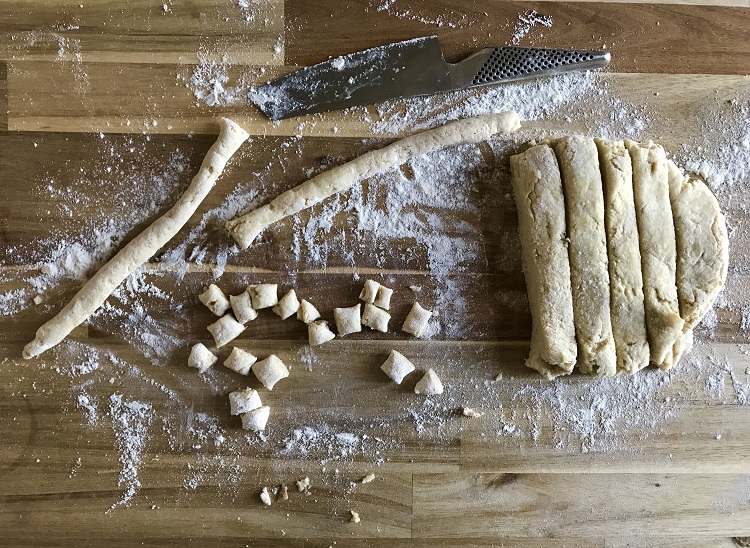 Toss the gnocchi squares into a large baking tray/dish and sprinkle generously with semolina or polenta (this will stop the gnocchi sticking together). You can use flour instead of semolina or polenta, but I find it makes the gnocchi a little too claggy.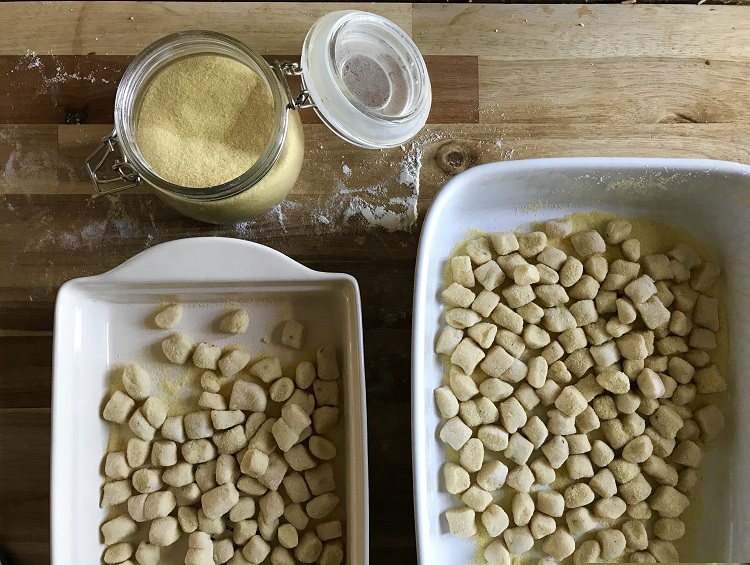 Once you've cut all the dough into gnocchi, place a large pot of salted water onto boil. Tip the gnocchi into the pot, give it a gentle stir and cook for no more than 3 minutes: any more and the gnocchi would fall apart. Drain and serve with your preferred sauce.
Cheesy creamy sauce
I ate gnocchetti with this sauce in Venice years ago, and it was astoundingly good. Hella fattening aye, but worth it. Since the gnocchi takes only minutes to cook, you'll want to make this in advance. Keep it warm over a low heat until ready to use. This will serve 2 portions.
200g salted butter
garlic clove
100ml double cream
handful grated parmesan
In a large shallow frying pan, melt the butter on a low heat. Add the peeled garlic clove and cook until the butter melts. Add the double cream and cheese, and stir until combined. Taste and adjust the seasoning if needed. When the gnocchi is cooked, turn the heat off and tip the drained gnocchi into the pan of sauce. Stir to coat and serve with a blanket of grated parmesan cheese.
Pan fried sage butter
When I'm feeling slightly more virtious (and I mean slight, after all this is carbs and butter we're talking about here) I opt for this sauce.
200g salted butter
Sage leaves or stalk of rosemary
Grated parmesan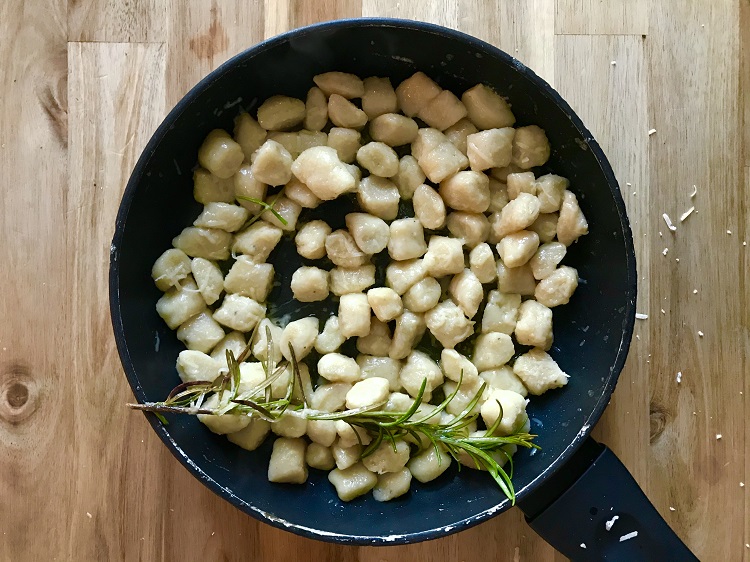 On a medium heat, add 1tbsp of the butter to a large frying pan with the sage leaves (or a stalk of rosemary) and fry until crisp. Then add the rest of the butter and reduce to a low heat. Cook until the butter has melted and turn the heat off. Add the cooked drained gnocchi and stir to coat. Serve with a lot of grated parmesan and discard the rosemary. But eat the crispy sage leaves, those are brill.